Storm Ciaran could bring gusts of up to 50mph to Aylesbury Vale, weather forecaster warns
Our guest columnist also warns parts of the Vale could see flooding
Watch more of our videos on Shots! 
and live on Freeview channel 276
Visit Shots! now
Last weekend we seen the clocks go back by an hours which mean lots of people got to enjoy an extra hour in bed. This also meant that it is now lighter in the morning and darker in the evenings.
Have you ever wondered why we change the clocks every autumn and spring? Well it was all thanks to a man called William Willett. He was a builder who wrote a pamphlet called The Waste of Daylight in 1907. He campaigned for daylight saving in the UK for nine years before it came into effect in UK law in 1916.
So now every Spring the clocks are put forward an hour and then set back an hour again in autumn.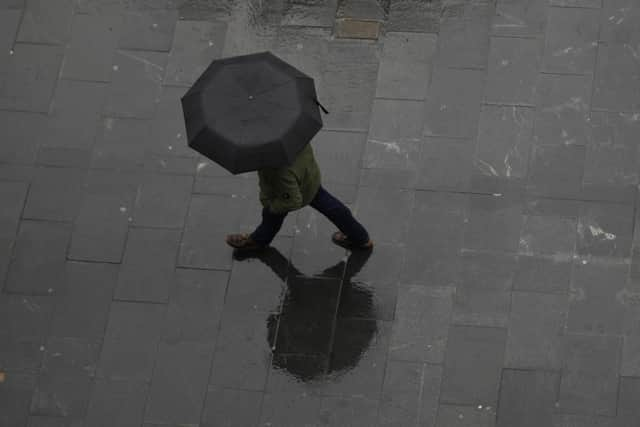 The reason he campaigned to advance the clocks in spring was to encourage people to get out of bed earlier in the summer. Advocates for the system believed lighter evenings would save energy, reduce traffic accidents and get people out and about and more active. Unfortunately, William Willett died of flu in 1915 and never saw his daylight saving idea become law.
This coming week is going to see some particularly autumnal weather as another named storm, Storm Ciaran, is forecast to move through the UK on Wednesday (1 November) and Thursday. There is expected to be some heavy rain and strong winds. The strongest gusts are going to be across southern parts of England and South Wales. However, even across the Aylesbury Vale areas, winds could reach up to 50mph, and possibly just over, on Wednesday night into Thursday morning. Rainfall totals across the local area will be up to 20mm, which considering soils are already saturated, could lead to some localised flooding.
Across the UK worst projections for this week include warnings from the Met Office of winds reaching 100mph and water levels of as much as 75 to 100 mm.
A Met Office official warned that plenty more weather warnings relating to flooding were likely to be issued in the UK over the next few days, and warned of heavy showers starting in the north and moving south.