Forecaster warns of more heavy rainfall hitting Aylesbury Vale this week
Expect more strong winds and heavy rainfall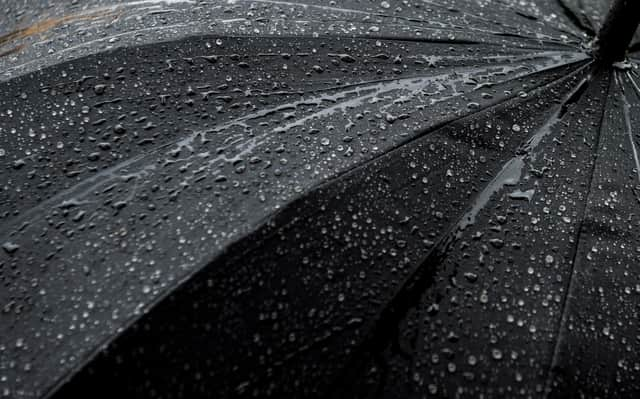 The past week has seen some very severe weather across the UK with strong winds and very high rainfall accumulations brought about by Storm Babet, as named by the Met Office, catching the headlines.
The first period of wet weather was seen during Wednesday afternoon and night with a band of rain, associated with Storm Babet, moving north through the UK bringing 15mm to the Aylesbury area, and up to 25mm across the South-east. This rain then moved across Scotland on Thursday (19 October) and stalled across the eastern half the country.
This meant that some eastern areas of Scotland saw persistent and heavy rainfall for almost 24 hours which resulted in totals of over 100mm across the eastern side of the Grampians. This rain was also associated with very strong easterly winds across north-eastern areas.
The second period of wet weather was then seen during Thursday night and into Friday where another band of rain moved up from the south before stalling across East Anglia, the Midlands and Northern Wales. This resulted in several areas recording well over 50mm in a 24-hour period on Friday which led to significant flooding, most notably across Derbyshire.
This rain then pushed further north across Eastern Scotland during Friday night and into Saturday morning adding to the rain seen there just a couple days prior. This meant four-day totals by the end of Saturday were up to 200mm across the eastern Grampians. Locally the Aylesbury area saw over 50mm during this period which has pushed the months total up to 124mm on the MetDesk weather station in Wendover which is already considerably above the month's average and with further periods of wet weather into next week, is set to rise further!
However, Aylesbury looks set to miss the worst of the weather, the Met Office has issued over 100 flood warnings in England this week, and a further 100-plus alerts, where flooding is also possible.
The worst of the flooding is expected in Nottinghamshire, the Environment Agency expects overflow from the River Severn to affect parts of the county until Friday (27 October).