Forecaster predicts more sunshine but cooler temperatures in Aylesbury Vale
The warm weather may just have peaked according to our guest forecaster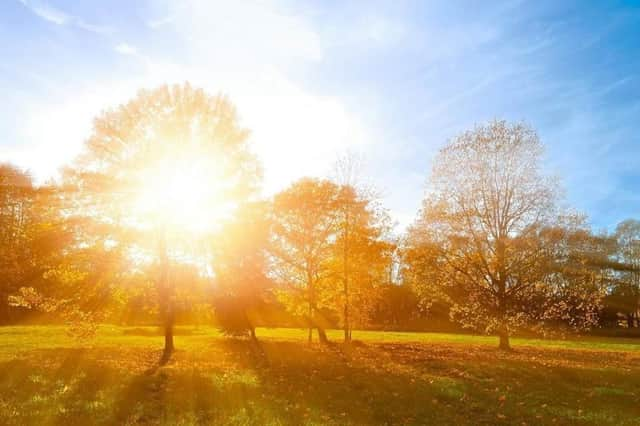 At last, it's felt a bit more like summer this past week! Temperatures have been comfortably reaching the low-to-mid 20s Celsius since the weekend, with plenty of sunshine around too. Whilst temperatures in this range aren't unusual for this time of year, it has felt like a welcome break compared to the wet and cool weeks we've been used to this summer. So far for August, temperatures are almost a degree higher than the 1961-1990 climate average.
Last Friday (18 August) was the only grey day we've seen in the past week as Storm Betty swept across the country from the west. After being named by Met Eireann, Betty brought strong winds and heavy rain across much of the country, with exposed areas across the south and west seeing south-westerly gusts in excess of 55mph through Friday night and into Saturday.
Capel Curig in Gwynedd recorded gusts of 66mph. Parts of the Vale recorded rainfall totals under 10mm, but across East Anglia, Kent and Hampshire, these values were closer to 20-25mm.
Betty is the second named storm to affect the UK in August, as Storm Antoni brought gusty winds and heavy rain across Wales, southwest England and southern England on the 4th and 5th . It was also the seventh consecutive weekend of particularly unsettled weather prevailing across much of the country.
So will the warm weather last? Today (21 August) will see the peak of the warm weather, as temperatures reach the mid-to-high 20s Celsius. Aylesbury is expected to see a daily high of 23C Unfortunately after today, temperatures will fall closer to average for this time of year, with temperatures sitting closer to the high teens or low 20s Celsius. There should be some longer spells of sunshine looking towards this weekend, although still with a chance for spells of rain to arrive from the southwest on occasion. Although the risk of rain remains lower than in other areas of the country.
The Met Office warns in its long-term projections that more unsettled weather could be on the way as the UK nears September.