Wheelchair user urges Bucks Council to train 'struggling' bus drivers to assist people with disabilities
The wheelchair user said drivers lack the knowledge to assist disabled passengers
Watch more of our videos on Shots! 
and live on Freeview channel 276
Visit Shots! now
A wheelchair user has urged Buckinghamshire Council to do more to assist people on public transport, including by giving bus drivers extra training.
The anonymous college student called for more wheelchair training for bus drivers and a new mechanism for young wheelchair users to notify bus drivers of changes to their wheelchair.
The member of the public – who is a researcher at the Centre for Education and Youth – called for action from the Council to assist wheelchair users travelling to and from college and school.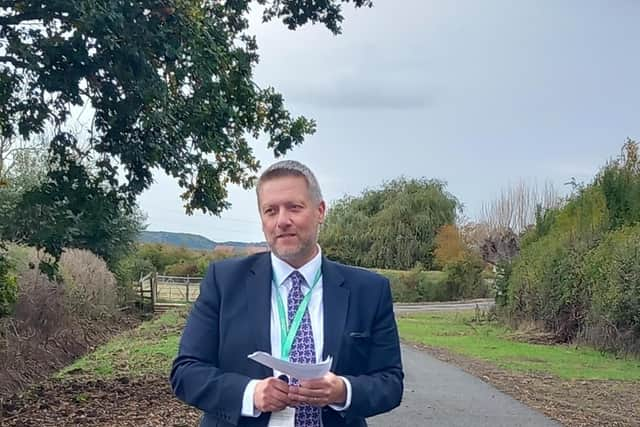 Findings of their research were presented to a meeting of the council's Transport, Environment and Climate Change Select Committee last week, where the council was asked for a response.
The research found: "There is a lack of training for bus drivers in how to assist passengers, given the wide variety of different types of wheelchairs, when getting on and off the bus for school and college.
"Currently bus drivers struggle to assist wheelchair users through lack of knowledge on how to operate different types of wheelchairs.
"There is no mechanism to warn bus drivers of a change to a regular users' wheelchairs and how this change requires a different approach to assisting the user getting on and off the bus."
As a wheelchair user themselves, the researcher said the issues facing young people who use wheelchairs on public transport in Buckinghamshire were personal to them.
Councillor Steve Broadbent responded to the research by first pointing out that the council "does not have direct control" over commercial bus companies, although it does work with them.
He said: "As part of the forthcoming Enhanced Partnership with bus operators, the council will commit to establish a standard of infrastructure that does meet the requirements of all passengers and work with bus companies to establishing this system of recognising passengers who have hidden disabilities."
He added that transport staff who work on council-operated services for schools and colleges must complete safeguarding and disability awareness training.
Staff on wheelchair accessible vehicles must also take specialist wheelchair training, Councillor Broadbent said, adding that 268 people have undertaken the training during the last 12 months.