Council defends 'embarrassing' sports facilities in Aylesbury as £1m special expenses fund is scrutinised
Aylesbury Town Council leader claims local coaches are embarrassed by the state of sports fields
Watch more of our videos on Shots! 
and live on Freeview channel 276
Visit Shots! now
Bucks Council has once again defended the current state of sports facilities in Aylesbury after the value of its £1 million special expense fund has been questioned.
During this financial year Bucks Council is spending over £1 million to maintain sports grounds in Aylesbury alone.
It sees £652,347 being spent on maintaining recreation grounds and £339,463 going towards community centres, and the rest being attributed to market costs.
Aylesbury's Town Council Leader has questioned how this money is being spent, saying one coach was 'embarrassed' by the Bucks sports sites.
Town council leader, Councillor Richard Lloyd said on Twitter: "I get almost weekly emails from clubs in/around the town that use these facilities, such as @AylesburyUtdFC and @mandeville_fc as well as @FootballAdl because pavilions are closed, no toilets or poor toilets, no showers/hot water, poor pitches, reduced numbers of pitches etc.
"All this whilst more and more houses are being built and the cost of hiring goes up and up."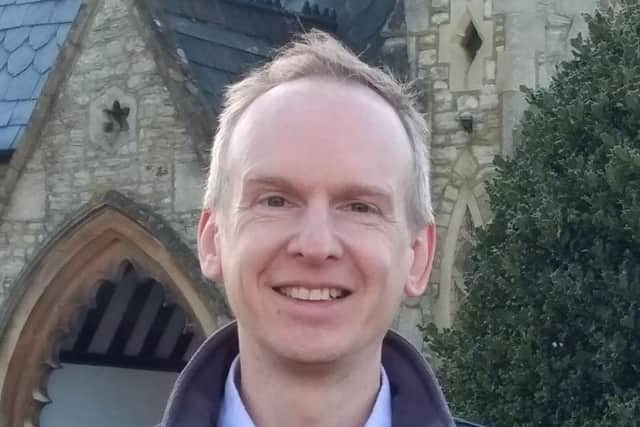 Councillor Lloyd argues that the town council would use the funding to make sure toilets are clean and hot water is available at Aylesbury's sporting venues.
He added: "I am genuinely concerned for the long term security of these sites, we've already seen @Stoke_Leys closed and have a housing application put in on it. Could this happen to our other sites? Walton Court? Edinburgh Playing fields? Or other green sites?"
Bucks Council says it regularly liaises with sports clubs to make sure areas maintained where possible.
Councillor Lloyd mentioned concerns about Aylesbury sports pitches after two meetings between Bucks' local authority and parish councils were rescheduled.
They were made as part of a wider argument that Aylesbury is not benefitting from the area's switch to a unitary authority in 2020.
Bucks Council has been accused of abandoning the devolution principles it was expected to uphold when taking control of the whole county. It was anticipated that funding from the central council would still be delivered to parish councils. Councillor Lloyd argues this is no longer happening, highlighting that the council has taken over the de-icing Aylesbury roads, that were previously maintained by the town council for less than £10,000.
Bucks Council concedes that devolution projects "have proven complex and resource-intensive".
Councillor Lloyd argues that extra budget constraints brought on by the cost of living crisis and Covid do not fully ring true, as other unitary authorities, including nearby Milton Keynes City Council have succeeded in delegating assets.
Councillor Arif Hussain said: "Buckinghamshire Council remains committed to the devolution of services and/or assets to town and parish councils. However, devolution projects have proven complex and resource-intensive, including legal input. As a result, our cabinet has agreed to continue with devolution in a more focused way, where there is a good business case.
"The 'meetings' referred to on social media were not 'cancelled' but are being rescheduled. An email was sent to all town and parish councils the week before giving them notice. Due to operational reasons, it was not going to be possible to deliver the Highways Stakeholder Conference on the original date and rather than run a reduced event, it was decided it would be better for our stakeholders to put it back a few weeks and deliver a comprehensive programme. The BMKALC Parish Liaison Meeting was scheduled on the same date in an attempt to increase engagement for both events and make it easier for town and parish councils who had to travel. The decisions were taken with the best of intentions and with the interests of town and parish councils in mind.
"In terms of sports facilities in Aylesbury, income generated from special expenses is used for the upkeep and maintenance of those facilities. We liaise closely with a number of sports clubs to ensure the facilities are properly maintained where at all possible and there have not been any reductions in maintenance funding in these areas."