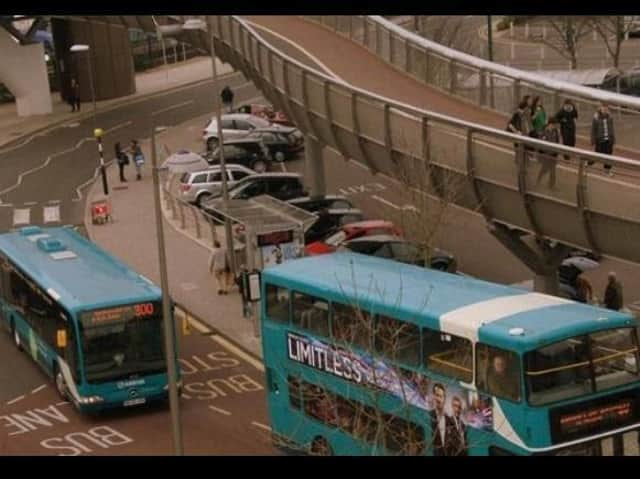 More buses are heading to Aylesbury!
Projects to improve bus services in rural areas of the South East are set to benefit from £2.5 million, Transport Minister Baroness Vere announced today, as the Government unveils what they call "The most ambitious shake-up of the bus sector in a generation."
They are hoping to improve 'rural services' across the county.
Buckinghamshire Council will receive £1,114,000 for a project that will see six 11-seater vehicles with Wi-Fi access and full wheelchair accessibility rolled out to boost accessibility to villages surrounding Aylesbury.
The scheme, which would enable passengers to book through a mobile app, would improve the links to villages such as Weedon and Hartwell where there are currently only one or two bus services an hour, and Halton, where there are no bus routes serving the village.
It will also improve connections to Stoke Mandeville Hospital.
Here's how the bids broke down:
Buckinghamshire Council (Aylesbury Bid) £1,114,000
Buckinghamshire Council (High Wycombe Bid) £736,000
Surrey County Council £660,200
Buckinghamshire Council has been awarded £736,000 to boost demand-responsive transport around High Wycombe, following a reduction in traditional bus services in the area.
The Council will work with booking app providers to improve connectivity with the surrounding villages of Booker, Downley and Wooburn.
The service, which is set to run between 6am-7pm Monday to Friday would help alleviate the social-isolation of older residents in particular, and provide better access to shops, healthcare, education and employment.
The investment is part of a £20 million fund to support innovative on-demand services, such as minibuses that can be booked via an app, which are able to get closer to where people live in rural and suburban areas, and at a time convenient for them.
Transport Minister, Baroness Vere, said:
"Buses are the life-blood of our communities. They get us to work, to school and to see friends and family. Put simply, they help us make the little everyday journeys that make up our lives.
"In places where people are more dispersed, and the distance they need to travel is longer, it can be harder for traditional, timetabled bus services to truly meet their needs.
"The funding we are announcing today will give local authorities the opportunity to trial services that work better for communities – such as wheelchair-accessible minibuses that can be booked on an app on request. The schemes will help people who've had limited transport links for too long get to where they need to be."
The allocations from the Rural Mobility Fund come as the UK Government launches its new National Bus Strategy, backed by £3 billion of investment, which will see passengers across England benefiting from more frequent, more reliable, easier to use and understand, better coordinated and cheaper bus services. 
Simpler bus fares with daily price caps, so people can use the bus as many times a day as they need without facing mounting costs 
more services in the evenings and at the weekends 
integrated services and ticketing across all transport modes, so people can easily move from bus to train  
all buses to accept contactless payments 
The  funding  being allocated today  will enable local authorities to trial innovative projects in rural and suburban areas, where traditional timetabled services often aren't practical.