Savvy shoppers now more likely to make purchases if they'll see a return on their investment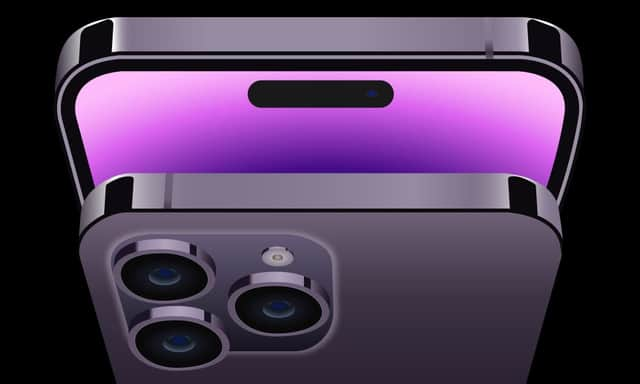 Savvy shoppers now more likely to make purchases if they'll see a return on their investment
New study reveals that nearly half of Brits think more about the future value of goods since the cost-of-living crisis.
Vodafone offers customers the chance to cut the cost of the latest tech and guarantee savings on upgrades through its new 'Phone Buy-Back Guarantee' offer, available exclusively for the new iPhone 14.
Personal Finance Expert, Mrs Mummypenny shares the benefits of financial forward planning and top money saving tips to help during the cost-of-living crisis.
As the cost-of-living crisis continues, new research reveals we've become a nation of 'buy back' Brits, with almost two thirds (62%) now more likely to purchase a high value item if they know they'll be able to sell it on the following year.
Since the crisis set in, over four in ten (45%) consider the future value of goods and how they can be used to help fund purchases later down the line, the research by Vodafone found.
In a bid to make their money go further, 62% try to make savvy savings decisions in advance.
The study also found 52% have become more creative when thinking of ways to get more bang for their buck, including reselling items they no longer need or use (24%) and renegotiating existing contracts upon renewals (23%).
When it comes to purchasing tech, six in ten (60%) regularly look for the best deals and value when buying the latest high-value devices.
What's more, before committing to buying a new smartphone, over two-fifths (45%) will look for the best deals and value, and over half (56%) will consider the future resale or trade in value before committing to a purchase.
The new research was commissioned by Vodafone to highlight its new Phone Buy-Back Guarantee offer, which gives customers the chance to sell their iPhone 14 back for a guaranteed price next year (up to £871*) – reducing the cost of the new device and helping customers upgrade earlier.
Max Taylor, Consumer Director, Vodafone UK, which offers a Phone Buy Back Guarantee on iPhone 14 said: "Our Phone Buy-Back Guarantee allows our customers to get the latest iPhone, safe in the knowledge that should they want to sell it at a later date, we will buy it back for a guaranteed price."
Mrs Mummypenny, Personal Finance Expert said: "With more people than ever affected by rising prices, it's important to look to the future and consider how you can make your money go further. Consumers should interrogate the purchases they make today to see how it can benefit them tomorrow. Investment can help people not only save money in the long run but can help fund future purchases.
"That's why I am thrilled that Vodafone has launched its Buy-Back Guarantee on the iPhone 14 to help its customers save money on future iPhone devices by selling back their device for a guaranteed price. It's the perfect win-win situation where customers can still access the latest tech but not break the bank."
Mrs Mummypenny's top tips
Keep an eye out for sales and deals: give your future self a helping hand by forward planning and purchasing essential items, Christmas and birthday presents when they are on sale to help save on costs.
Only purchase what you need: before making a purchase, ask yourself, "Do I really need this?". This will help to put spending into perspective and ensure you aren't spending money unnecessarily.
Utilise Vodafone's Buy Back Guarantee: to ensure you don't have to compromise on having the latest tech, utilise Vodafone's Buy Back Guarantee on the iPhone 14, safe in the knowledge that you can sell it back for a guaranteed price!
Explore comparison websites: comparison websites can be a great way to compare costs of fuel, travel, bills, and other utilities – and can potentially help to save hundreds of pounds if you switch provider.
Check if you are eligible for help: there are several benefits and organisations available that can help to offset the cost of paying for bills and rent, food, healthcare, travel, pets, and childcare. Contact your local council to find out if you are eligible for extra government support.