How to host the perfect summer garden get together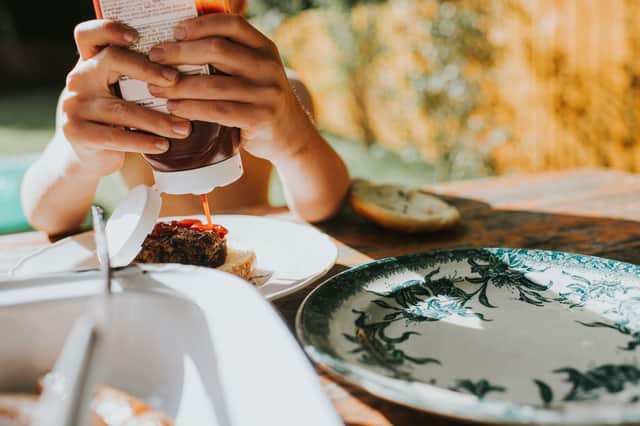 Wilko shares its top tips in partnership with consumer expert, Alice Beer
Broadcaster and consumer expert, Alice Beer, has used her years of experience testing products and throwing summer parties to create the ultimate guide for hosting a summer get together.
Be it an impromptu family meet-up, a BBQ to make the best of the weather or a celebratory event, Alice's tips make it easy to throw an al fresco party to remember.
None of these tips break the bank and they all even make the organising process fun, especially when pitching in to do it together. Enjoy the rest of this summer and make it one to remember, whatever the weather and whatever the celebration.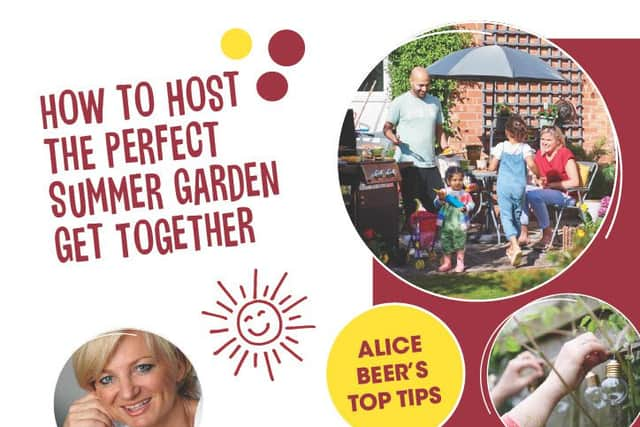 Alice Beer's top tips:
Get neighbourly – If you're planning to get the neighbourhood involved in your party, start a street Facebook, WhatsApp group or stick some notes through doors. Don't sit waiting for someone else to do it! You don't need to shut the street as that takes quite a bit of pre-planning. Just clearing some cars off neighbouring driveways or sticking a couple of tables in front of your door can create a space for people to gather. This is especially useful if you're short of back garden space.
Set the scene – Wherever your party space is, it's easy to make it memorable and truly special. Whilst you can definitely make decorations like bunting (this is definitely a fun task to do with the kids using packs of card and craft paper – they can even make signs for your guests!), there is plenty out there to buy and consider. Trail decorations along the hedges or hang from the windows. If you are laying a table: pop a small flag, a flower or a folded paper napkin (look for tips online) into each glass and suddenly you have a party!
Food – The easiest option is to bring your own to the gathering, that way no one has to stress about mass catering or food allergies. However, if you plan to be the host with the most, consider elevating things you can make in advance like cupcakes by adding things like pretty cake stands to your table.
And drink – With our fingers firmly crossed for a summer of sunshine, ensuring guests have a refreshing beverage to hand is key. To save the effort of making everyone individual drinks, how about creating a refreshment station with jugs of various summery drinks? That way, guests can help themselves to a drink as and when they like, and you won't need to check in on who needs a top-up!
Don't dispose of the disposable – No-one wants to be sweeping up broken glass, let alone find it in the tyres of their car the next day so paper cups are definitely the way to go. In order to stay as environmentally friendly and non-wasteful as you can be, write people's names in marker pen on their cups. That way you won't have to keep giving them a new glass, will also avoid germs being spread and will save money as you'll need to buy less glasses!
Gather some games – The whole point of any gathering is to have a laugh and celebrate and it is essential to have a couple of games up your sleeve on the day. A good one is guess who... Everyone writes a surprising thing about themselves anonymously on a piece of paper and puts it in a jar. As you pull them out you have to guess which person has... skydived from a plane or climbed Mount Everest! This is also a great conversation starter for guests who may not know each other that well.
Fancy dress – Dressing up makes for the funniest memories and amazing photos to look back on together. Do something simple that costs nothing so everyone can join in, such as a colour theme, things beginning with a particular letter of the alphabet or celebrity lookalikes.
Get cosy – Hopefully your gathering is such a success that you are all sitting around sipping and chatting long after the sun has gone down. It is a shame to ruin a special time because you are all getting cold and fumbling in the dark. Put old blankets out on the chairs so you can stay cosy. We have ten blankets in bright colours that come out on every occasion. And have a couple of adorable strings of lights and outdoor candles ready for an atmospheric end to the evening.
Teamwork makes the dream work – You do not want to look out the window in the morning to see the remnants of your party blowing off down the street. Put a bin liner and a recycling box out by the door and ask everyone to drop things in before they leave to make clearing up a doddle.
Find the joy – Whatever the weather and whatever your budget or garden size, you can make any get together truly special. I expect as soon as the neighbours hear a cork pop or friends see a social media post with some funny games, you'll have extra guests arrive. However you celebrate, have fun together and make it a party to remember.