Amazon hosts interactive livestream for young budding business owners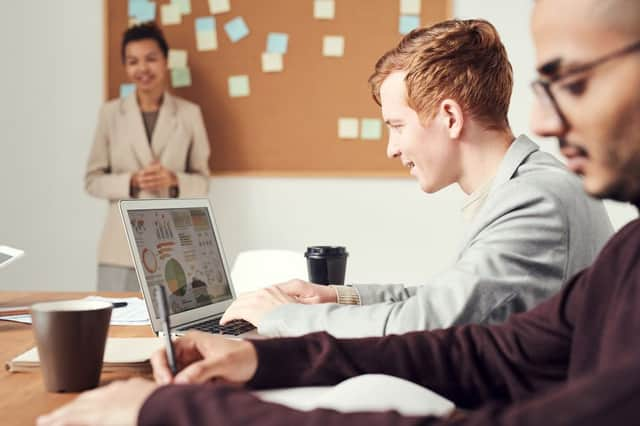 Small Business, Big Dreams: Amazon Joins Forces with Celebrity Entrepreneurs to Host Interactive Livestream to Help Young, Budding Business Owners Grow Their Businesses
Livestream discussion will take place on Thursday 30th June 2022 on Amazon UK's Instagram channel, featuring founder of The Break, Patricia Bright; Foolish founder Olivia Attwood; and Montana Brown, founder of Swim Society – all spilling their secrets on what it takes to grow a business today.
These well-known faces will be joined by entrepreneurs from some of Amazon's successful small business selling partners, including Human Food and Absolute Collagen.
The livestream panel discussion is all part of Amazon's support of small businesses ahead of its upcoming Prime Day celebrations, with shoppers also in with a chance to Win Big by Supporting Small.
LONDON, June 24th, 2022 – Amazon announces the launch of Small Business, Big Dreams: an interactive, virtual livestream aimed at helping up-and-coming entrepreneurs to grow their businesses. The livestreamed discussion will explore the future of young entrepreneurship and how to successfully market a business in the ever-changing social media age of 2022. To tune in for free, head to Amazon UK's Instagram channel, at 7pm on Thursday 30th June 2022 to take part and submit questions for the panel.
Last year, Prime Day saw customers spend over $1.9bn globally on more than 70 million small business products during the promotional period, but with a constantly evolving economy, the next generation of entrepreneurs and business owners require the right tools and guidance to help them adapt and succeed online. Amazon's Small Business, Big Dreams livestream will give future entrepreneurs inspiration and advice on turning a brilliant start-up idea into a successful business, as well as exploring the impact an engaged online following can have on a brand.
Celebrity business owners, including Patricia Bright, Olivia Attwood, and Montana Brown, will offer their expertise on a range of useful topics for budding business owners, including the power of influence and the impact it can have on start-ups; going viral and its potential effect upon a business; and how to take a business to the next level once the sales start to come in. Those who tune in will be able to send through questions in advance for the panel which will be moderated by host, Patricia Bright, to discuss and answer.
Alongside the celebrities, small business owners Ky Wright of Human Food, Class of 2022 Forbes 30 under 30's Darcy Laceby of Absolute Collagen, and Olivia Ferdi of TRIP Drinks will join the livestream panel. As experienced Amazon small business selling partners, they will share their personal advice on why combining social media with selling on a store like Amazon can be a great way to take a business to the next level, and how events such as Prime Day offer huge opportunities to their respective brands.
The full line-up consists of:
Patricia Bright, founder of The Break, as panel host
Olivia Attwood, founder of Foolish
Montana Brown, founder of Swim Society
Darcy Laceby, co-founder of Absolute Collagen
Ky Wright, founder of Human Food
Olivia Ferdi, co-founder director of TRIP Drinks
Emma Jones, founder of Enterprise Nation
John Boumphrey, Country Manager, Amazon UK said: "We're so lucky to have such a talented pool of next generation UK entrepreneurs. We know it can sometimes be tricky to navigate the complexities of launching a business in this digital age, so it's brilliant to see such a great line-up of innovators and experts coming together to give their insights.
"Over 50% of products sold on Amazon in the UK are from small and medium sized businesses, and key events such as our upcoming Prime Day can have a huge impact on start-ups. Our small business selling partners included in the line-up will be sure to impart their expert advice for those who have a dream of setting up their own successful business."
Patricia Bright, founder of The Break, an empowering online platform for women, said: "I know from experience that starting your own business is never easy, but I've been lucky to grow my brand largely in part to social media, and I owe everything to my loyal supporters – many who have been with me since day one. I'm excited to lead the panel on behalf of Amazon and to join an important conversation around supporting the future of young entrepreneurs in whatever way I can."
Olivia Attwood, founder of contemporary luxury brand, Foolish, said: "I've put my heart and soul into growing the brand identity of Foolish on social media, as that's where my audience lives. I can't wait to join the panel to discuss how to navigate social media as a brand and hopefully help others thrive as a result!"
Montana Brown, founder of swimwear brand, Swim Society, said: "It's really important that we support small businesses as much as possible, especially in today's climate. I hope that people send in as many questions as they can during the livestream so we can help them on their business journey."
This year Amazon has made it easier than ever to support small businesses on Prime Day:
Win Big by Supporting Small: From Tuesday 21st June until Monday 11th July, for every £1 spent on eligible small business products, customers will receive a chance to win great prizes. Hundreds of thousands of customers globally will have a chance to win Amazon gift cards. To learn more, visit amazon.co.uk/primedaysweepstakes.
Look for the Small Business Badge: Prime members can discover and shop products from small business brands in Amazon's store with the new Small Business Badge. This new badge makes it easier for members to identify products from small business brands and artisans. To learn more and shop curated collections, visit amazon.co.uk/supportsmall.