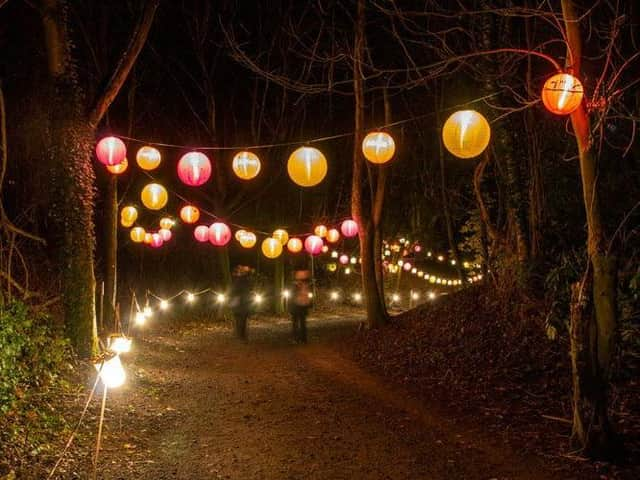 When You Wish Upon A Star Trail Christmas at Waddesdon
Throughout the Christmas period, visitors to the National Trust property in Buckinghamshire could vote for their favourite artwork. These appeared along the 'When You Wish Upon a Star' trail down Miss Alice's Drive, which was created by over 5,000 children from local schools.
Usually the children's artworks are inspired by the festive Manor interiors, but with the House closed last Christmas due to Covid-19, the Learning Team looked forward – drawing inspiration from the future instead.
18 schools took part in the lightbox competition, with the challenge to design a panel inspired by a positive word associated with Christmas. From 'magic' to 'love' and 'goodwill', over 1,200 students helped create the masterpieces.
Thinking about hopes and wishes for the future provided some much needed cheer and wonderfully, opened up conversations with the students about their wellbeing and feelings about the pandemic.
Visitors were invited to vote for their favourite Christmas creation with any loose change or by text, and in total approximately 25,000 votes were cast. Turnfurlong Junior School are planning to use the £1,062.25 prize to start up a Forest School.
Turnfurlong Junior School said: "We loved being involved in the lightbox display, which really helped the children focus on hope during a difficult time. Forest Schools have shown to improve confidence, social skills, communication and physical skills, so we're so grateful to Waddesdon for giving the children this opportunity."
Sarah Dewberry, Head of Learning and Engagement at Waddesdon, said, "We work closely with lots of local schools throughout the year, so are thrilled to be able to give Turnfurlong Junior School this well-deserved prize. We'd like to say a massive thank you to all the schools involved in our Christmas displays, and we look forward to working with them again in the future."