Bucks headteachers fear 'horrific' Ofsted inspections, councillors say
A new report has underlined the stress teachers go through with Ofsted
Watch more of our videos on Shots! 
and live on Freeview channel 276
Visit Shots! now
Headteachers have expressed a "real fear" of "horrific" Ofsted inspections at their schools, councillors in Buckinghamshire have said.
School leaders also experience "immense stress", according to councillors on the Buckinghamshire Council's children's and education select committee, who asked what support was available to headteachers.
The warnings came as councillors were shown a list of all the school inspections by Ofsted (Office for Standards in Education, Children's Services and Skills) from September 2022 to July 2023.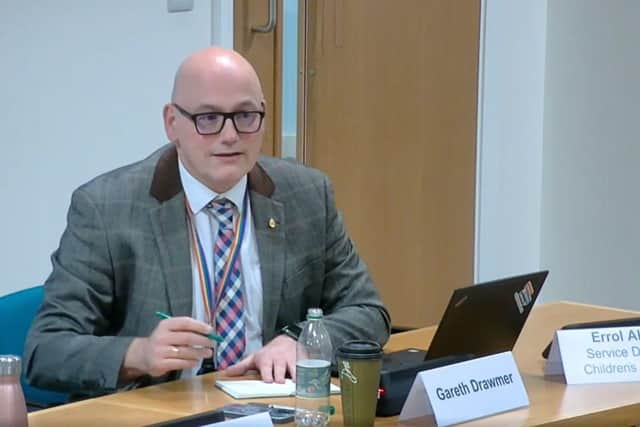 The list was in a new report by Gareth Drawmer, the council's head of achievement and learning.
The report noted the "very sad circumstances" around the death of headteacher Ruth Perry, who committed suicide in January after Ofsted downgraded her Caversham Primary School in Reading from 'Outstanding' to 'Inadequate'.
It also said that Ofsted's inspection framework had moved away from "data-heavy inspections" and now includes a judgement based on "quality of education".
Mr Drawmer said: "One of the points for learning that we have taken away from the last year is that there is real fear from school leaders in terms of Ofsted.
"That is written large nationally as well. Sometimes I think school leaders find it hard to be completely open and transparent about all of the issues that maybe are facing them in their schools.
"Sometimes those things that they are working very hard to resolve themselves – they could be supported more fully."
He added that the council's team was trying to improve its relationship with schools, adding that in his five years in the role, the relationship had "never been stronger".
Councillor Sue Lewin also shared her experience.
She said: "As someone who was a headteacher who went from 'Good' to 'Requires Improvement', that whole fear is an horrific experience, it is just horrendous.
"But the support I had from county to get back up to 'Good' for next time was pretty phenomenal… it is like a nightmare packed away."
Councillor Robin Stuchbury asked what the council and Ofsted were doing to monitor their work, saying: "We have to look after the people who look after us."
"I am concerned. Though I personally accept the need for Ofsted inspections, it is evident is it not from what has happened, that this is immense stress on the employees in the school.
"We know that teachers work very long hours anyway and headmasters and headmistresses even longer.
"Is anybody doing any assessment of the stress, the risk, the wellbeing – both in local education authority schools and academy schools – on those individual people who are going through an Ofsted inspection?
"Stress is a killer. Stress can be debilitating, life-changing, it can mean that people finish their careers early, don't go into it or don't perform."
Cate Duffy, the council's service director for education, replied: "We can't speak for Ofsted and what they are doing. I think what happened with Ruth Perry has been a real shock to the Ofsted system."
She added that individual regional directors from Ofsted were concerned about the issue but the council could not comment on Ofsted's role.
She said the council "tried to put the support in" for headteachers who needed it, adding that headteachers may appreciate the support from other headteachers the most.