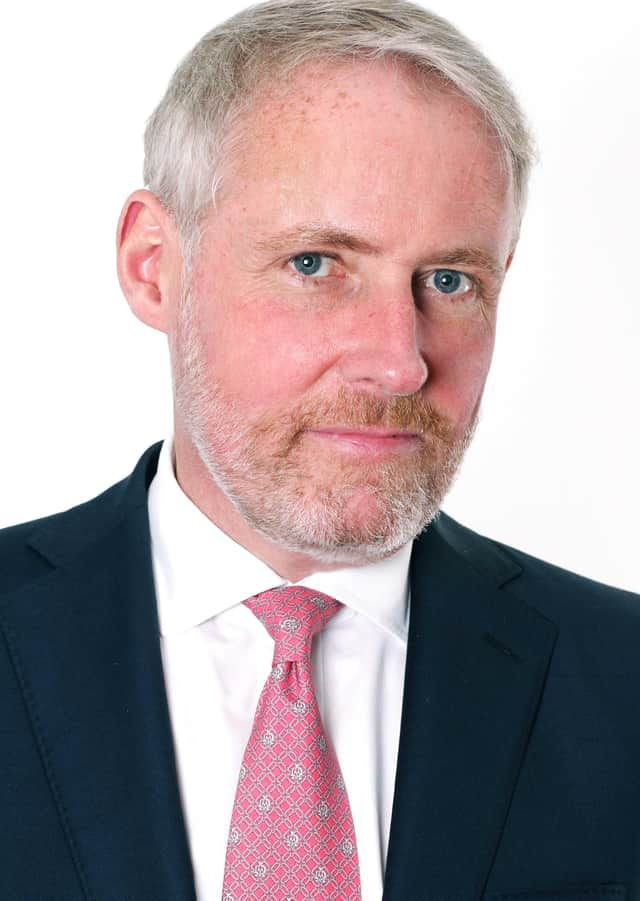 Andrew Smith, the Chair of Bucks LEP.
Investments in hi-tech developments at the enterprise zones at Westcott Venture Park, Aylesbury Woodlands and Silverstone Park will come under the spotlight at the annual meeting of the Buckinghamshire Local Enterprise Partnership (Bucks LEP).
Attendees at the virtual meeting on March 2 will also hear how Bucks LEP has supported a £2 million Recovery and Resilience Fund for county businesses while Local Growth Fund investment has supported the development of the Silverstone Sports Engineering Hub, the Satellite Applications Catapult Innovation Centre at Westcott, new educational facilities including at the National Film and Television School and delivered new broadband connections for many rural businesses.
Andrew Smith, Chair of Bucks LEP, said: "We welcome everyone to hear more about our achievements over the past 12 months and our ambitious future plans.
"In particular, to reflect on the delivery of projects and programmes which have contributed to the delivery of our plans to help drive the Buckinghamshire economy to further increase innovation, support international trade and improve connectivity to help all businesses deliver their full economic potential."
Guest speakers include John Yarnham, Chief Executive the Careers & Enterprise Company, and the political commentator and broadcaster Andrew Pierce.
To register visit: www.bbf.uk.com/event/buckinghamshire-local-enterprise-partnership-annual-general-meeting-2021 or email [email protected]