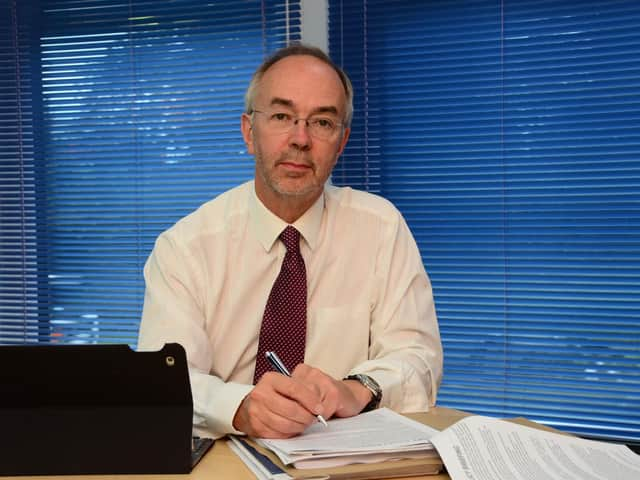 Martin Tett, Leader of Buckinghamshire Council
Buckinghamshire Disability Service say Mr Tett is 'avoiding accountability' and hiding from scrutiny' from local organisations who question council decisions.
They added that the council should be 'listening to their most vulnerable residents, not trying to ignore them'.
It comes after the charity questioned Mr Tett's decision making, particularly surrounding the approach to the Covid-19 crisis locally.
Andrew Clark, Chair of Trustees at the charity, said: "We feel it is completely unacceptable for local politicians to try to hide from scrutiny by local organisations like BuDS.
"They must be accountable and open to challenge and questioning. BuDS is a responsible charity representing thousands of local disabled people. With a second national lockdown only days away, local politicians need to be listening to their most vulnerable residents, not trying to ignore them.
"This is an insult to all disabled people in Bucks.
"We have had disagreements with Cllr Tett - we thought he should have stopped encouraging people to go to pubs and gyms earlier than he did, and we think Bucks Council under his leadership has been too slow to respond to the rising tide of infections across the County.
"We also thought some of his comments about our new Fair4All Card scheme were unjustified and inaccurate. Whether you agree with us or not, these are perfectly legitimate issues to talk about with Bucks' top politician.
"We have never been abusive or disrespectful to Cllr Tett."
Mr Tett refused to comment personally, but Buckinghamshire Council issued a statement on his behalf.
They said: "Martin Tett's Twitter account is a personal one and not a council account.
"This is made clear in his profile. It is his decision as to whom he allows access to his Tweets. The council therefore cannot comment on this matter."