Aylesbury charity asks for help to reopen their doors
Florence Nightingale Hospice Charity have welcomed the plan for reopening of non-essential shops from the government and are working to reopen all of their Charity shops on Monday 12 th April.
Tuesday, 2nd March 2021, 9:01 am
Updated
Tuesday, 2nd March 2021, 9:02 am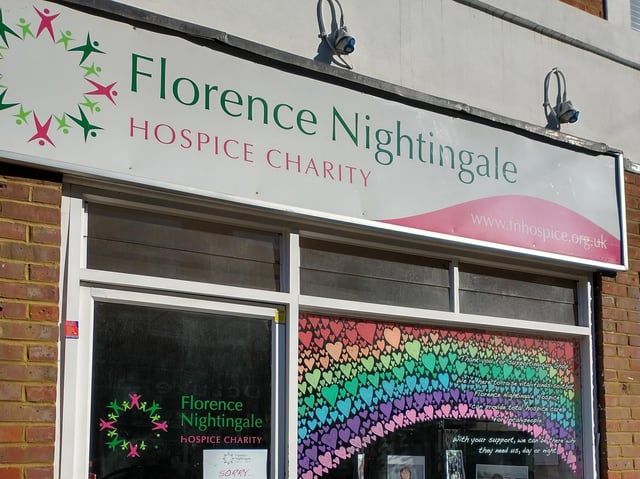 Can you help a great local charity?
"It was a huge relief to see the roadmap out of the cycle of lockdowns and we hope that progress continues as expected. Our shops are such an important part of how we generate income to fund hospice care and the seven months of enforced closures has played a huge part in the £1,000,000 income deficit we are facing as a Charity," says Lily Caswell, Head of Retail.
But over the past year many of their volunteers have stepped back from their roles and the Charity are in desperate need of new volunteers to be sure they can run their shops from April.
Lily adds, "Volunteers provide essential support to the work of Florence Nightingale Hospice in many ways and provide at least £750,000 worth of man hours to the Charity each year. We could not do this without them."
Volunteering offers an opportunity to gain new skills, meet new people, experience something different, as well as giving back to your local community. Lily goes on to say, "There are a whole range of skills that you can gain as a volunteer such as customer service, merchandising, and working as part of a team.
"The benefits to volunteering are endless, not only can it help you develop your career by gaining valuable experience, it's also a great way to build confidence, resilience and connect with other people."
Andrew, volunteers at the Charity's Furniture Showroom in Aylesbury and explains why he chose to volunteer. "I wanted to do something useful to help society. I really enjoy volunteering as it's a varied role and you never know what is going to happen next.
"I enjoy interacting with people and always feel appreciated by the team. You really should try volunteering, it's a great way to meet new people, have fun and feel like you are giving something back."
The Charity has nine shops – Aylesbury Furniture Showroom (Broadfields), Aylesbury High Street, Aylesbury (Walton Court), Buckingham, Chinnor, Haddenham (Bradmoor Farm), Thame, Wendover and Winslow and we are looking for volunteers to help in each shop.