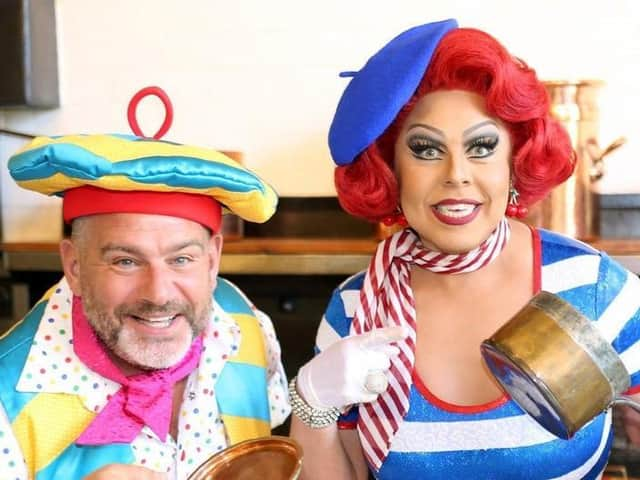 Andy Collins: We must all look out for each other during these tough and scary times
Like you I'm trying to remain positive and upbeat but it's bloody hard isn't it at times when you're watching the news or listening to the radio or just walking about seeing a very quiet town centre with shops closed.
Being really honest with you there are times when I just sit on my sofa, or I'm out in the garden and once even when I was in the car in a car park and it all just gets a bit much and I have a little cry!
But then I get a phone call from a mate or family member or a friend pops round for a socially distanced chat in the garden and we talk, laugh and before you know it I'm back on board the positive bus.
I guess that's what we need to do in these dark times, we need to be there for each other, we need to talk to share our worries and remind ourselves we are all in this together.
So if you can give a mate a call, or pop round say hello and have a good chat you really will really make your friend's day, plus it will be good for you too I promise.
As you may have read in this paper, this year's panto at the Waterside, my second home, has been postponed until next Christmas.
It was inevitable and won't come as a surprise to many; 2020 – the year of weirdness has struck again!
Let it be known though, that myself, La Voix, our director Chris and the team at the theatre are committed to making next year's production the biggest and best yet.
I, like many of you, love panto. It's a tradition that dates back many, many years and will continue to make special memories for many more years to come.
So I hope you can join me in keeping the faith, making the most of what this year brings, staying healthy and excitedly looking ahead to next year.
Shows will go on and our local theatres will return to being places that allow us to escape to a wonderful world of laughter and fun.
I can't wait to be back where I belong next Christmas, doing what I love most with the people I love most; the cast, the staff and most importantly… You!
Keep smiling and remember to please get in touch be it via the letters section here, in the paper or on my breakfast show at BBC THREE COUNTIES RADIO give me a call let's have a chat