Remastered classic album reissue fit for Prince fans
Prince's 13th studio album reissue is proving far from unlucky for fans of the late great iconic artist.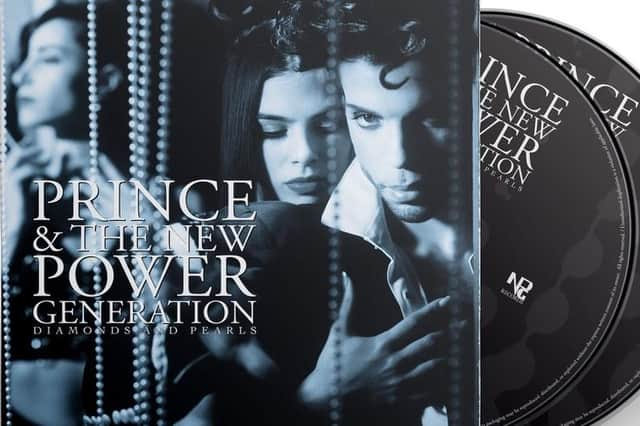 October 27 saw remastered release of Diamonds And Pearls, first LP recorded with the award-winning multi-instrumentalist's backing band The New Power Generation.
Widely acclaimed as arguably greatest musician of his generation, he showcased on this classic platter six massive international singles including hits Gett Off, Cream and iconic title track.
The album proved global smash, achieving multi-platinum status in the US and here in the UK, where it remains his best-selling disc.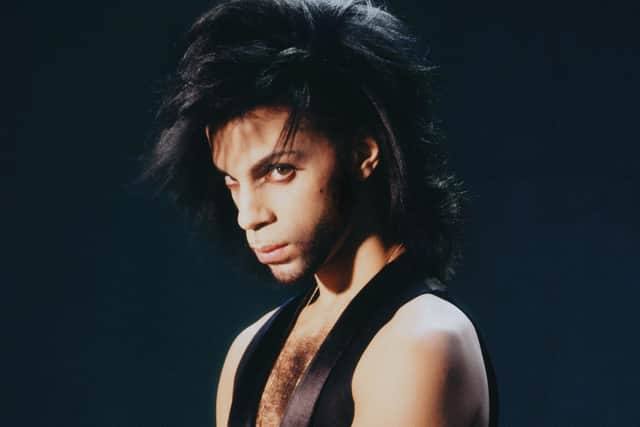 Paisley Park Enterprises' partnership with Sony Music Entertainment and Warner Records across all physical, digital and streaming platforms features 47 previously unreleased tracks as well as previously unreleased two hours-plus of video concert performances from his legendary vault.
Reissue suite comprises Super Deluxe Edition (7CD+Blu-ray / 12LP+Blu-ray / audio-only download and streaming), Deluxe Edition (2CD / 4LP 180g vinyl) and Remastered Album (2LP 180g clear "Diamond" vinyl / download and streaming)
Following successful release of 1999 Super Deluxe Edition (2019) and Sign O' The Times Super Deluxe Edition (2020), Diamonds And Pearls Super Deluxe Edition represents third deep dive into Prince's archives, boasting 75 audio tracks across seven CDs and 12 vinyl records.
The set offers a newly remastered version of the album plus 15 of the incredible remixes and B-sides from the era, including never commercially released Gett Off (Damn Near 10 Min) mix.
The Super Deluxe Edition also features 33 previously unheard studio gems from his Illustrious back catalogue, ranging from alternate versions of album tracks to numbers he gifted to other artists and songs recorded while on the road in 1990.
Prince & The NPG previewed Diamonds And Pearls Tour at his Minneapolis club Glam Slam on January 11 1992, the sweaty sold-out last-minute show capturing sheer joy and sense of endless possibility that came to define this evocative era.
Previously unreleased live concert performance has been mixed from 24-track master to complete audio content. This same previously unreleased concert is also presented in stunning 2K video on Blu-ray disc accompanying both Super Deluxe Edition formats in Stereo, 5.1 Dolby True HD and Dolby ATMOS audio formats.
The Blu-ray also features his and the band's performance at The Special Olympics in Minneapolis Metrodome in July 1991 (also in Stereo, 5.1 and ATMOS) as well as previously unseen soundcheck, completed by the long out of print Diamonds And Pearls Video Collection, originally released on VHS and LaserDisc back in '92.
The 120-page hardback book accompanying SDE set features unseen photos by Randee St Nicholas as well as essays by author broadcaster Andrea Swensson, archivist and Senior Researcher for Prince Estate Duane Tudahl, British music critic and Prince expert Jason Draper, Industry Professor at NYU Tandon School of Engineering in Brooklyn De Angela L Duff, Social Media Personality KaNisa Williams and introduction from Public Enemy founder Chuck D.
He says: "You have a lot of artists today that have the ability to release four or five albums in the span of 18 months. Prince was already there decades ago."
The Diamonds And Pearls Super Deluxe Edition holds a magnifying glass to the prolific output of this truly unique musician, songwriter, producer and performer who started the 1990s writing and recording at such a rapid pace his next album would be practically complete by the time the Diamonds And Pearls Tour debuted in Tokyo that April.
In addition, there will be a brand-new Dolby ATMOS mix of Diamonds And Pearls, marking first time a Prince studio album has been mixed in the immersive sound experience, featuring on audiophile Blu-ray, presenting the album in Dolby ATMOS and HD Stereo (24bit / 44.1kHz) formats.
As a companion collector piece, fans have opportunity to order numbered 7" singles boxed set, strictly limited to 1,991 units. Containing remastered audio for six official singles released in 1991 and 1992, the set contains a brand new 7" single comprising previously unreleased tracks Alice Through The Looking Glass and Horny Pony (Version 2), available to order now exclusively via official Prince Store.
Alice Through The Looking Glass is now available on all digital download and streaming platforms. Featured on the Super Deluxe set, the track was recorded on May 28 1991 at Larrabee Sound Studios.
Also available now on all digital download and streaming platforms is Insatiable (Early Mix – Full Version), which also appears on Diamonds And Pearls Super Deluxe Edition. This previously unreleased 8'02" mix features lyrics that were ultimately edited out and reveals how Insatiable originally sounded on initial mix, including variety of instruments eliminated for final version.