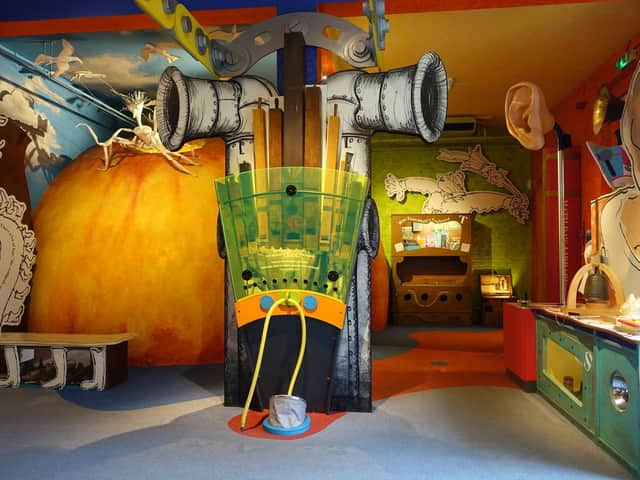 The County Museum
To welcome you back, Bucks Art Society's show of fabulous art by talented artists is on display, together with artwork by Tony Hart artist and TV presenter from many of our childhoods, until 5 June.
A spokesperson for the museum said: "Join us in the garden on 22 and 29 May at 2pm for an afternoon of Buckinghamshire Folk Tales presented by oral traditional storyteller Terrie Howey.
"These stories capture an essence of the Buckinghamshire landscape filled with an eccentric, heroic, and sometimes monstrous characters, revealing hidden realms in familiar locations.
"There will be family fun over May half term with art, crafts and trails.
"The Roald Dahl Children's Gallery will be open, too from 22 May. And there's also lots of things online including Clive PiG on 5 June with dinosaur-inspired tales to get you excited for our summer blockbuster."
Later in June, Dinosaurs are coming to town.
This summer's family blockbuster is 'Dinosaurs Uncovered' opening 26 June.
This stunning exhibition features skeleton casts and fossils of dinosaurs and other prehistoric beasts.
Don't miss this chance to discover prehistoric creatures on your doorstep!
The museum are also setting up several exciting new galleries opening in August, including Discover Bucks, which tells the stories of our ancestors who lived here.
The blurb reads: "Explore the story of Bucks people and landscapes from 200 million years ago to today. Our fantastic new permanent galleries are packed with objects and stories to delight and amaze."
The Museum in the heart of the Old Town has a lovely walled garden to relax in and café serving light refreshments. The Museum Shop is also a great place to buy cards and gifts. Just drop in.
Check their website for booking information, charges, opening times and what's on. Bucks Museum, Church Street, Aylesbury HP20 2QP www.buckscountymuseum.org or call on 01296 331 441