Silverstone preparation for Steller Motorsport's Duqueine-Nissan
​Steller Motorsport were in action at Silverstone last week to put their new LMP3 specification car through its paces around the track's famous 3.6-mile Grand Prix Circuit (writes James Beckett)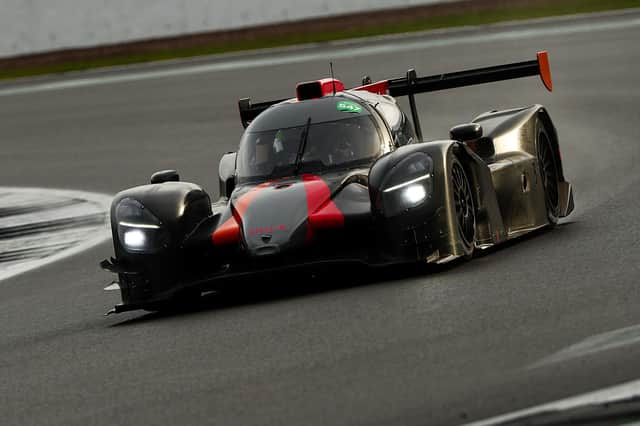 Sennan Fielding was on hand to drive the team's new Duqueine-Nissan that the Steller Motorsport squad plan to use in the 2024 Michelin Le Mans Cup.
The Vale-based team, former winners of the GT4 class of the British GT Championship, switched to a full season of international racing for the 2023 season and contest the Automobile Club de l'Ouest sanctioned Michelin Le Mans Cup.
Competing in the six event series with an Audi R8 GT3 LMS Evo, Steller Motorsport scored class victory at Spa-Francorchamps in Belgium during September with Fielding partnered on that occasion by former Porsche Cup champion, Mark Cole.
James Wood and Sylvain Guintoli also represented the team during the season, and Guintoli is expected to continue with the team for 2024.
LMP3 is the first major step on the prototype ladder for teams and drivers aiming to compete In the world famous 24 Hours of Le Mans, and Steller's Nissan-powered car briefly ran on-track at Donington Park ten days ago prior to it's first major test at Silverstone.
Fielding said, "It was great to drive the car at Silverstone and put it through its paces. We have another test planned with the car soon as we begin to think about next season."
The 2024 Michelin Le Mans Cup will start at the Circuit de Catalunya in Barcelona during April.