Podium position for local sumo club
In Scotland's first ever sumo competition, local competitors from Aylesbury's very own sumo club took part, bringing home bronze.
Watch more of our videos on Shots! 
and live on Freeview channel 276
Visit Shots! now
August 5th saw history being made - the first sumo competition ever to be held on Scottish soil saw over 60 athletes from 8 different countries compete for the Scottish open titles.
Among these competitors were Aylesbury locals Rob Ó Néill and George Young, who travelled up to Lanarkshire to represent their club. Inoshishi-Beya - translating roughly to the "hall of boars" - was set up by the pair in April of this year, and has grown to over a dozen members already. While this was the club's first official outing they have more planned this year, and both coaches will also be travelling to Japan in October to represent Britain at the world championships.
Rob competed in the Light Heavyweight (100-115kg) category, while George at 6'2" and 150kg represented the club in the Heavyweight (115kg+) division, with both also stepping into the ring in the open weight category.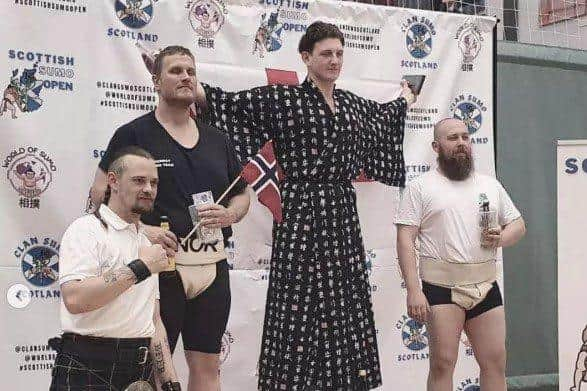 In a small but highly competitive weight class Rob brought home a bronze medal after Sonny Bell of London took gold, and Simen Kristensen of Norway took silver.
Despite winning half his matches in the huge men's heavyweight category, George was unable to podium with positions being taken by Kieron Daniels of Doncaster (3rd), Hayden Southall of Texas (2nd), and Mandeep Kundi of London (1st).
In the openweight both wrestlers unfortunately went out in the first round, George to the eventual first place winner Hayden Southall of Texas, and Rob to the eventual second place contender and British openweight champion Mandeep Kundi.
While both wrestlers had hoped for higher placings, coach Rob says this is just the beginning of the club's collection, and with a number of promising wrestlers already training with them he's confident that the club's continued growth can make a name for Aylesbury on the international sumo stage.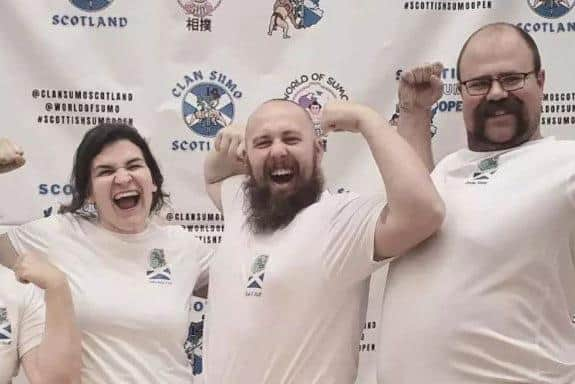 Aylesbury's sumo club currently trains on the second and last Saturday of every month, and are always open to new members. They have a range of athletes from different backgrounds as well as a growing women's team, and if you're interested in joining in you can find more information on the club's webpage https://www.aylesburykarate.co.uk/sumo-wrestling