Ingram still in title contention as BTCC heads to Silverstone
​​The Kwik Fit British Touring Car Championship visits Silverstone this weekend for its penultimate race event of the 2023 season – with Vale-based driver Tom Ingram still in title contention.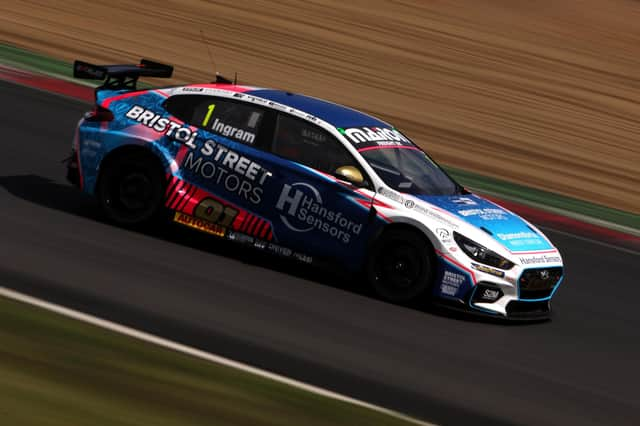 A large crowd is expected to descend of the local circuit on Sunday to witness three BTCC races around the track's 1.6-mile National Circuit layout.
As the frantic season of touring car racing nears its climax, Ingram, the reigning champion, remains in contention to retain his title.
The Hyundai EXCELR8 with Bristol Street Motors racer is currently placed second in the BTCC Drivers' Standings with a score of 320 points. Leading the way is Ash Sutton (Ford Focus) with a score of 362, while Jake Hill (BMW) is in third position with a total of 300.
Silverstone's fast National Circuit traditionally provides great British Touring Car Championship action, and Ingram and his rivals will open the event by being in action on Saturday for official qualifying sessions.
All of the championship's three races are on a packed Sunday schedule, that also includes a full support programme featuring Porsche Carerra Cup, Porsche Sprint Cup and Formula 4.
*Steller Motorsport continue their season in Belgium on Saturday, when the penultimate round of the Michelin Le Mans Cup takes place at Spa-Francorchamps.
The team have their number 42 Audi R8 LMS GT3 entered for drivers Sennan Fielding and Mark Cole, and the car starts pre-race testing at the famous Ardennes track today (Wednesday).
Official qualifying, which will be undertaken on behalf of the team by the Bronze rated driver, Mark Cole, is on Friday with a near two-hour race taking place early on Saturday evening.
*Following the Goodwood Revival, a number of Vale-based historic racers were in action at the Kop Hill Climb in Princes Risborough last weekend.
With its roots set back to the 1920s, the Kop Hill Climb is one of Buckinghamshire's leading historic motoring and motorsport events.
Across two days of action on the closed public road course, both cars and motorcycles competed with large local crowds attending including local MP, Greg Smith.