​Busy time for Vale driver Wood
​​James Wood was a busy man last weekend, competing in the fourth Michelin Le Mans Cup race of the season at the Circuit Paul Ricard in France on Saturday before rushing to the Goodwood Festival of Speed on Sunday to drive a former 24 Hours of Le Mans winning Lagonda (write Colin and James Beckett)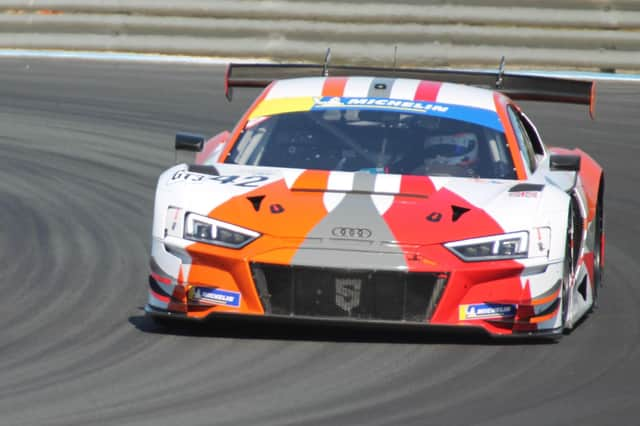 On Saturday, the Michelin Le Mans Cup season continued in France. Sharing driving duties with Sennan Fielding, Wood was nominated as the race's start driver for the Steller Motorsport team.
The Audi R8 GT3 LMS with Wood at the wheel made a solid start - gaining places after a number of cars collided and spun around at the first corner – before becoming involved in a battle for places during the closing laps of his opening 45-minute stint. A Full Course Yellow (FCY) period gave Wood the suitable time to dive into the pits to hand over to Fielding for the car's run to the chequered flag.
However, the pit-stop did not go quite as planned, and the Steller team found themselves victim to a ten second post-race penalty for an indiscretion during the boxing and subsequent fuelling of the Audi.
Fielding was soon back in the race but crossed the line 11th in GT3, 34th overall.
Following the conclusion of the Le Mans Cup race, Wood flew back to the UK to head to Goodwood for the final day of action at the venue's famed Festival of Speed.
Wood was part of a long list of well-known faces who entertained thousands of spectators with drives 'Up the Hill' - the main drive to Goodwood House that provides the location for Festival of Speed demonstrations.