Wells to continue as Aylesbury United boss
​Aylesbury United boss Jack Wells has confirmed he will be remaining in the role for the 2023/24 season.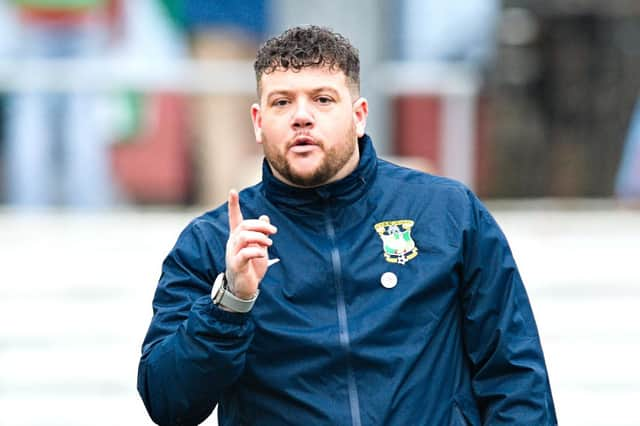 ​Wells took over in November after the departure of previous boss Luke Williams, and guided the side clear of the relegation zone in the final months of the campaign.
He will continue to be supported by coaches Jordi Mulvany, Ryan Gurton and Jack Sillitoe, while Daniel Wainwright has been brought in as sports analyst and captain Jack Wood has become a player/coach.
Wells said: "I'm pleased to continue in my role after really positive conversations with the board. With the support given by my staff last season there was no reason for much change.
"Bringing Woody officially onto the staff was a priority. I very much appreciated his opinion last season, and it makes sense to have him as a link between us and players for next season.
"I'm also thrilled to bring in a sports analyst. Anyone who knows me knows I'm very much about breaking down key elements of the game and working backwards to how we achieve what I want in and out of possession.
"The Veo camera gives us this ability, but having the right person to work with me in getting that information together isn't easy.
"Daniel has a fantastic CV having worked with Football League clubs and his experience will be invaluable to my staff."
Attention now continues to focus on the next Southern Premier League Division One Central campaign where the Ducks will be looking to build on the work done in the latter stages of the last campaign.
And Wells says he's now closely looking at which players he wants to stay at the club as well as who to target as new signings.
He added: "We've been working really hard over the past few weeks to ensure we target the right players, as well as retain those we see align with my – and the club's – vision. Once we as a staff sit down next week we will have updates about players for the 2023-24 season."
One player to confirm his departure is defender/midfielder Lee Stobbs, who tweeted: "What a privilege it's been to play for this special club. Have always given my all for the badge. I want to thank everyone connected, especially the fans, who are the heartbeat. I hope one day very soon you can #BringTheDucksHome."