Wells pleased as Aylesbury hold league leaders
Aylesbury United Jack Wells took plenty of positives from his side's 0-0 draw with unbeaten league leaders Bedford Town on Saturday.​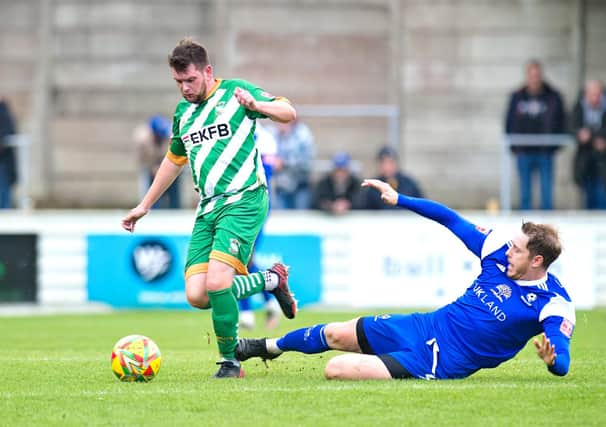 ​The result was Aylesbury's first point at home all season as well as their first clean sheet and came against a side flying high after their relegation last season and subsequent overhaul both on and off the pitch.
And the Ducks boss was delighted with what he saw from his players who have now only lost one of their last four games in the SPL Division One Central.
He told the club's social media channels: "Those two positives – the first home point and first clean sheet – are the most important things for us.
"We'd set a target again of how many points we'd want from our next block of four games and I don't think anybody from outside our changing room would have given us a chance of getting anything today.
"But I felt that even with last week's loss, there were lots of positives in that and I saw we were moving in the right direction and today we just needed to apply ourselves slightly differently for the task at hand.
"I think we did it really well and on reflection a point was probably fair but there were definitely spells in the game where I felt we were a lot better than them but we dictated play for a very long time and it wasn't a case where we didn't create many chances either.
"It was two good sides playing in a very competitive fixture and on another day it could probably have been 2-2 or 3-3."
Aylesbury were due back in action on Tuesday night with a home game against fourth-from-bottom Barton Rovers – just a place behind the Ducks – played after this week's Herald went to press.
They then get back on the road this weekend when they take on in-form Biggleswade Town, who despite losing 1-0 at AFC Dunstable last weekend have enjoyed a fine season, progressing to the fourth qualifying round of the FA Cup and only having lost two of their seven league games so far.
Wells said: "I told the players that they can't work as hard as they did to get that point against the league leaders and then not back it up on Tuesday so we need to show that same kind of desire and fight."