Wells is keen to stay positive​ despite tough start
​Jack Wells was keen to focus on the positives despite seeing his Aylesbury United side fall to two more defeats over the Bank Holiday weekend.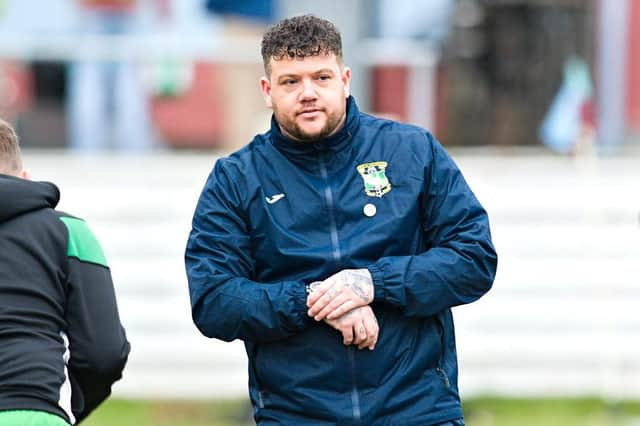 ​The Ducks are bottom of the Southern Premier League Division One Central having been defeated in all four of their league games so far.
The latest setbacks were a 2-1 loss at home to Hertford Town on Saturday and then a 2-0 reverse at Kings Langley 48 hours later.
But speaking to the club's media channels after the game, Wells said that he can see progress being made.
He said: "Monday was a lot better. Obviously they got a second right at the end as we were pushing for an equaliser but overall we were a lot better.
"Saturday was harder to take because I made a decision to set us up on a bit of a low block and try and soak up the pressure and hit them on the counter-attack, which we did, but we didn't react well enough to going 2-1 down and trying to get back in the game.
"Against Kings Langley we fought for long periods of the game and went for a mid-block so there was a bit more pressure on the ball but not to go and overkill ourselves which we do often and I thought we did OK.
"The result is still a problem, I get that with four games and zero points, but it's a time sensitive thing and we're not going to turn things around as quickly as I may like and that's a shame, but there's a bigger picture to what we're trying to achieve and we won't achieve it in four days.
"What's been missing is that little bit of cutting edge in the final third. Defensively we've done well today [Monday] and our keeper's made good saves, and we looked good going forward.
"But we can't keep making excuses – we're defending a lot better now and just need to start creating better combinations and get the boys really firing in the final third.
"I can see we've conceded the 12 goals so far and I'd be an idiot if I was going to allow that to keep happening, so we've got to get back behind the ball and make it hard for teams to score against us."
Aylesbury now prepare to make the journey west to face North Leigh on Saturday, who sit third in the early league standings.