Wells full of praise as Aylesbury battle back to win after being 2-0 down
​Aylesbury United boss Jack Wells paid tribute to his players after a dramatic win last weekend.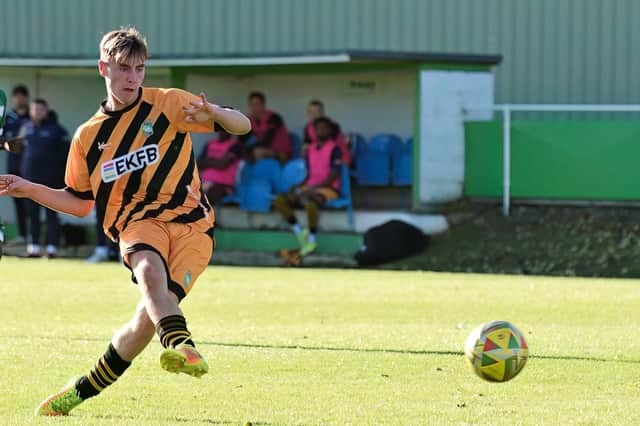 The Ducks recovered from going two goals down within the opening 20 minutes at Waltham Abbey following strikes from Sam Shaban and Ben Baker.
Just before the half-hour Rocko Tamplin was able to pull a goal back before Max Cavana and Hayden Beadle won it in the second half to give Aylesbury their second win in a row.
And Wells was a happy man as he spoke to the club's social media channels after the win.
He said: "We gave ourselves a mountain to climb after going 2-0 down and the most frustrating thing was that it wasn't because we were awful or that they were better than us, it was down to individual errors that we had made.
"We reflected on the Dunstable game when we were 2-0 up and sat a bit too deep allowing them to come onto us. We said we need to be a bit braver in possession and do the right things more consistently as we could have been more than 2-0 down.
"It was positive at half-time as we'd seen enough from getting back into the game with the first goal before half-time and then a little ten minute spell where we knew if we kept the ball moving that we'd get opportunities and the minimum of a point.
"A few weeks ago we probably go 2-0 down and then concede more than that so we showed good character to get one back and then come out and win it in the second-half, and to play in the manner we did."
Aylesbury will host Hadley this weekend before a week's break ahead of then welcoming table-topping Bedford Town on October 28.
Wells added: "We won't get too excited but two wins on the bounce away from home at this level isn't easy to do so we have to give the group massive credit but there's an important fixture against Hadley at home coming up where we haven't registered a win yet and it's really important we keep up that momentum.
"Everyone is pulling in the right direction and believes in what we're trying to achieve and understands it won't be an overnight success, so we've just got to keep doing the right things."