​Wells explains Ducks changes
​Aylesbury United boss Jack Wells has highlighted his reasons behind the widespread changes to his squad as they prepare for the new campaign.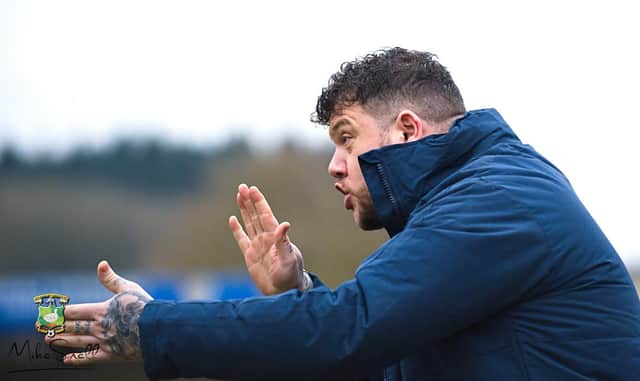 ​The Ducks have already made several new signings over the summer, Wells aiming to see an improvement on last season which saw his side avoid relegation in the closing stages, albeit with Wells himself only having joined the club midway through the campaign.
And he has emphasised why he felt that was necessary.
He told the club's YouTube channel: "There's been lots of change and I appreciate from a supporter's point of view looking at it from the outside it's probably terrified a lot of people, but I think sometimes you've got to call a spade a spade and if you look at what the group as a whole has done, in finishing 14th the season before last and then last year, we finish really strongly.
"But let's not pretend that at times it was really touch and go as to whether we'd keep our step four status.
"Ben [Williams] did an absolutely fantastic job in his time here with the tools available to him but left because he didn't think he could get anything else out of the group, so if people thought I was just going to come in and continue with that group of players then I think that's quite naive and the reality is probably only one or two players can honestly say they didn't have a fair crack at the whip.
"Every other player had more than enough time to buy into what I was trying to achieve and the reality is some of them just didn't do that.
"The changes I've made are genuinely in the best interests of this football club to try and get the best out of the group. We'll find out in three, six, nine months time whether I made the right calls."
As for expectations for next season, Wells added: "We need to be competitive and want to go out and give absolutely everything for this football club, and I think this group of players will really engage with the supporters who will be able to see what we're trying to achieve as a bigger picture."
*Aylesbury tasted defeat in their two most recent friendlies, 4-0 at MK Irish and then 2-0 at Marlow on Saturday, with several trialists featuring but with Wells commenting on social media that two new signings are set to be added this week.