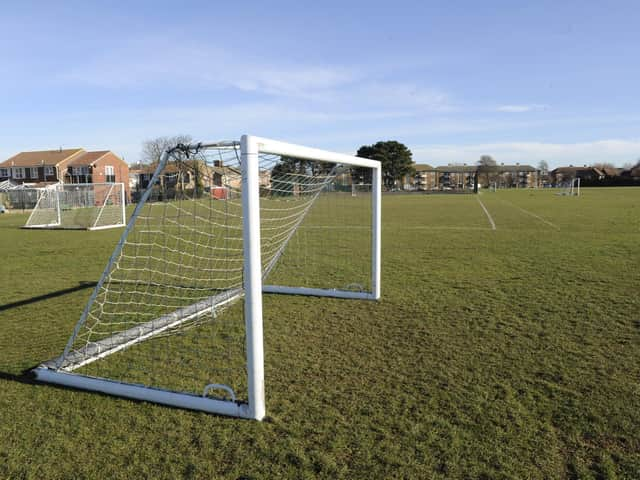 Grassroots football has been suspended after the new Covid-19 restrictions were confirmed on Monday
The chances of the Pitching In Southern Leagueand other grassroots leagues being completed this season look to be in grave danger after the announcement of a new national lockdown was confirmed on Monday.
After Prime Minister Boris Johnson confirmed further restrictions to combat the rise in Covid-19 infections, the Football Association released a statement confirming that all 'non-elite' football matches and training would be suspended with immediate effect.
With the initial restrictions likely to be in place until at least the middle of February, it seems unlikely that teams will be able to complete their campaigns for the second season in a row.
Football leagues at Steps 3 and below were declared null and void after the 2019/20 season was halted in March last year following the outbreak of Covid-19.
Following the latest announcement the FA said: "We note the UK Government's announcement on Monday, January 4 with regards to the new national Covid-19 restrictions and lockdown.
"As a result, the impact on 'non-elite' football in England will include the suspension of fixtures and training across the following with immediate effect: Steps three to six of the National League System, tiers three to seven of the Women's Football Pyramid, regional NLS feeder leagues, Barclays FA WSL Academy League (unless under elite status), FA Girls Regional Talent Clubs (unless under elite status), all indoor and outdoor youth and adult grassroots football, including under-18s (except organised outdoor football for disabled people, which is allowed to continue) and the Vitality Women's FA Cup (which is currently classified as 'non-elite' at this stage in the competition).
"It is extremely important that clubs, players, coaches, match officials, league officials, volunteers, parents, carers and facility providers adhere to the government's new national Covid-19 lockdown restrictions and we implore everyone to follow these.
"Dialogue will continue with the Department for Digital, Culture, Media & Sport, leagues, competitions and County Football Associations we will provide further updates for the 2020-21 Vitality Women's FA Cup, Buildbase FA Vase and 'non-elite' football when relevant.
"We would like to thank the football community once again for its hard work, resilience and understanding during such an incredibly challenging period for both the game and wider society."
'Elite' football, which includes the Premier League, the EFL and the National League and North South divisions will continue under the new restrictions but will continue to be played behind closed doors.