More jostling for position in the ADL
Aylesbury & District League round-up, by Marc Thoday: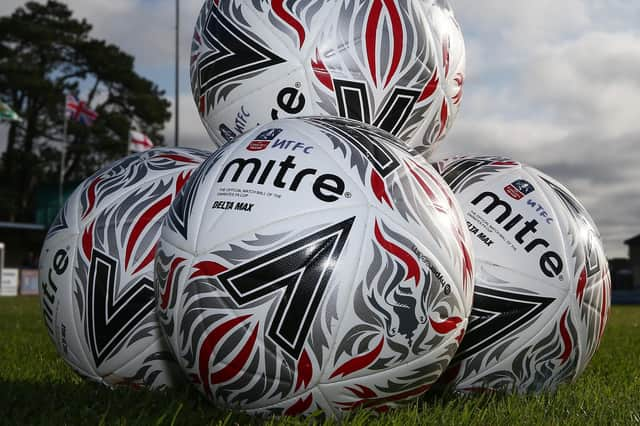 Another weekend of football in the Aylesbury & District Football League saw some sides finally see their destined position this season confirmed whilst it still remains out of their hands as the last two weeks of the campaign ebb away.
In the Premier Division the title chase continues and both Great Missenden and AVD Sports have two more games before they meet each other on the final day.
AVD saw off FC Bierton 4-2. in a scrappy first half Daniel O'Sullivan put AVD ahead from the penalty spot, before the game came alive as he netted a second via a free-kick before completing his hat-trick with a screamer, all between two Ian Pearce goals. Sixteen-year-old TJ Gibson sealed the win with his second goal in two games.
Great Missenden saw off Tring Athletic Zebras 4-1 to stay level on points; Charlie Brooks (2), Jamie Speers and Dan Hun with the goals. Tring's defeat leaves them in the bottom two in their debut season.
Thame B ended their season with a 4-0 win over Wingrave, Ryan Evans and Matt Moore with a brace apiece. Wingrave face the top two in their final games.
In Division One, we know who is promoted as AWFC beat Ludgershall Utd 4-1, with Connor Briggs' first hat-trick rolling them 3-0 ahead. Ludgershall did get a goal back before AW completed the job and they need just four points from games at Thame D and Haddenham Utd for the title.
Haddenham could only get three points from a double header at Kings Sports. Losing the first game 1-0, they won the second game 5-1 thanks to a Joshua Kidby treble.
Kings Sports are finally relegated as a result, joining Stone Utd in the bottom two. Haddenham have secured third place bar a capitulation on goal difference.
Stoke Mandeville settle for fourth after a 6-2 win over FC Aristocrat but have a far lower goal differential.
In Division Two the title chase became a little clearer as AWFC Reserves are out of the race after leaders Prestwood Reserves beat them 2-0 via Noah Johnson and Jake Randall goals, they went down to ten men also.
Prestwood travel to Potten End on Saturday knowing a win seals them the title; a draw would ensure second place at least.
Stoke Mandeville Reserves could grab second place if they win their last game at Aylesbury Vale Reserves, or they could sneak top spot on goal difference. However, that would need Potten End to drop points and they have three games in hand as they beat Rivets Reserves with all three goals in the first half.
AW could grab second place with a big goal difference win in their final game but this requires Aylesbury Vale Reserves to beat Potten End twice and Stoke Mandeville Reserves.
The final game saw Wingrave Development beat Oving Reserves 3-0, the final game for both that sees Wingrave move out of the bottom two at the expense of their opponents on goal difference.