Late goal agony for Aylesbury United in seven-goal thriller with Welwyn Garden City
Ducks miss out 4-3 at The Meadow on Wednesday
Thursday, 6th January 2022, 12:32 pm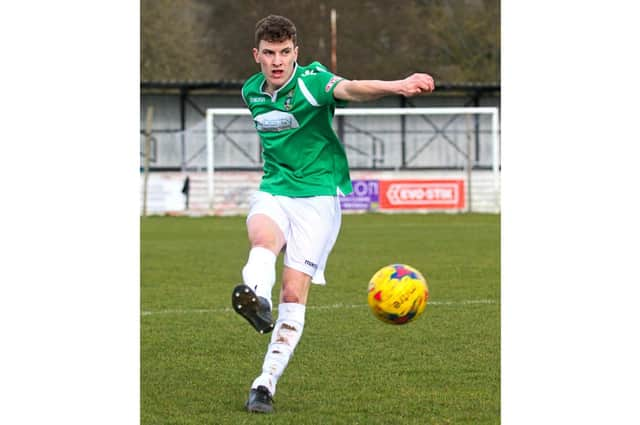 Anthony Ball marked his return from injury with a goal against Welwyn Garden City (FILE PICTURE BY MIKE SNELL)
A 94th-minute goal denied Aylesbury United a point in a 4-3 defeat by Welwyn Garden City at The Meadow last night (Wednesday).
Jaedon Phillips' first goal for Ducks had put them ahead in the 17th minute but it was 1-1 at half time.
A crazy passage of play then saw four goals in the next six minutes, as Anthony Ball marked his return from injury to re-establish the lead, only the visitors to score twice and make it 3-2, before a Mark Riddick screamer levelled matters.
Aylesbury, with one of their best performances of recent weeks, looked to have done enough to take something for the game, but the stoppage-time goal saw the points going back to Hertfordshire.