Missing Titanic sub: List of 5 people missing on submersible including Hamish Harding and father & son
The family of British billionaire Hamish Harding has confirmed he is among those missing.
Watch more of our videos on Shots! 
and live on Freeview channel 276
Visit Shots! now
A rescue operation is underway as five people remain missing on the submersible craft which set out on a tour to explore the Titanic wreck on Sunday (June 18). A British businessman and four others are thought to be on the vessel, and a search mission is being carried out as it is thought only 96 hours of "life support" is available on board.
It has also been reported French submersible pilot Paul-Henry Nargeolet, chief executive and founder of OceanGate Expeditions Stockton Rush, and Pakistani businessman Shahzada Dawood and his son Suleman are on board.
The 21-foot vessel, which began its dive towards the Titanic wreck on June 18 lost contact with the research vessel Polar Prince an hour and 45 minutes into the dive.  OceanGate Expeditions, the company that deploys vessels for deep sea expeditions, said one of its submersibles had gone missing in the Atlantic Ocean and that a search is ongoing.
The US Coast Guard said the search for the sub is taking place approximately 900 miles east off Cape Cod but has been "challenging."
Rear Admiral John Mauger, commander of the First Coast Guard District, said: "It is a remote area and it is a challenge to conduct a search in that area" but added: "We're deploying all available assets."
The search so far has consisted of both looking at the surface and subsurface. But speaking to Sky News, a marine operations specialist spoke of the difficulties in the search operation adding that "very specialised underwater vehicles" which are not "readily available" would be needed to go to the depths of where the wreck is.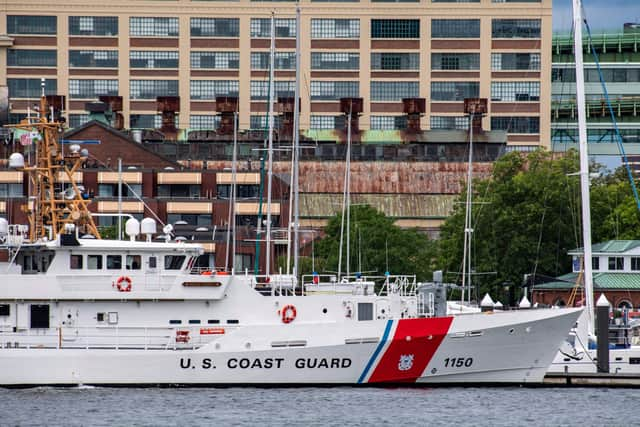 Mike Welham told Sky News: "The biggest problem they've got is the depth of water at the Titanic site.
"It's about 3,800m and you need very specialised underwater vehicles to go down to that depth and they're not really readily available. So they have a major problem if they have to search and recover this vehicle."
Tourists on board the vessel could have paid up to £195,270 per person for a place on OceanGate's eight-day expedition. OceanGate said in a statement that it was "exploring and mobilising all options" to bring the crew back safely. The Foreign, Commonwealth and Development Office (FDCO) said: "We are in contact with the family of a British man following reports of a missing submarine off the coast of North America."
Titanic Submersible - who is missing
Hamish Harding
A 58-year-old British business man and explorer who is the chairman of aircraft firm Action Aviation. He posted on Instagram to say he was "proud"  of joining the expedition on Sunday (June 18).
The post reads: " I am proud to finally announce that I joined @oceangateexped for their RMS TITANIC Mission as a mission specialist on the sub going down to the Titanic.
"Due to the worst winter in Newfoundland in 40 years, this mission is likely to be the first and only manned mission to the Titanic in 2023. A weather window has just opened up and we are going to attempt a dive tomorrow. We started steaming from St. Johns, Newfoundland, Canada yesterday and are planning to start dive operations around 4am tomorrow morning. Until then we have a lot of preparations and briefings to do.
"The team on the sub has a couple of legendary explorers, some of which have done over 30 dives to the RMS Titanic since the 1980s including PH Nargeolet.
"More expedition updates to follow IF the weather holds!"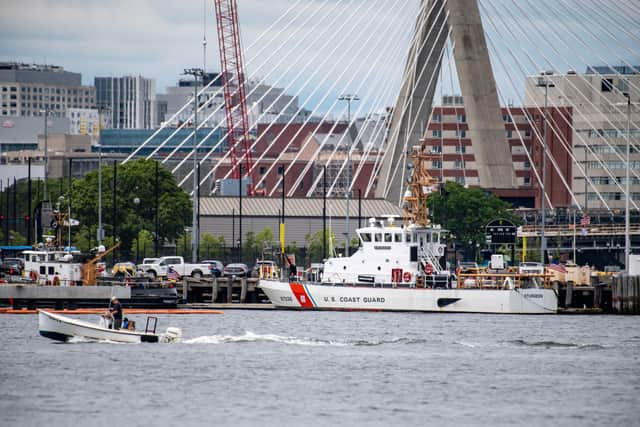 Shahzada Dawood and Suleman Dawood
It is believed Dawood is a Pakistani businessman and trustee at the SETI Institute. It is thought he is on-board with his 19-year-old son Suleman.
Stockton Rus
Rush is the CEO of OceanGate - the company that organised the mission. OceanGate was founded back in 2009 and he has also been the co-founder and member of the Board of Trustees of OceanGate Foundation since 2012.
According to the company's website: "Rush oversees OceanGate's financial and engineering strategies and provides a clear vision for the development of 4,000 metre (13,123 feet) and 6,000 metre (19,685 feet) capable crewed submersibles and their partner launch and recovery platforms which make OceanGate Inc the leading provider of crewed submersibles for charter and scientific research."
Paul-Henry Nargeolet
73-year-old French explorer Paul-Henry Nargeolet is also thought to be on board, according to a Facebook post by fellow voyager Harding before the dive started.
The post read: ""The team on the sub has a couple of legendary explorers, some of which have done over 30 dives to the RMS Titanic since the 1980s including PH Nargeolet," Harding wrote Saturday.