What to do if you see a sheep on its back - and other countryside rules to obey
A warning has gone out to encourage the public to help 'upside down' sheep as the situation is more serious than it can initially appear
Watch more of our videos on Shots! 
and live on Freeview channel 276
Visit Shots! now
Warnings are being shared across social media asking the public not to ignore a sheep on its back. It is common during lambing season for sheep to become cast (lying on its back with its legs up) as pregnant sheep are more prone to falling over.
However, if a sheep is left in this position for a long period of time it can become fatal and cause a slow and painful death by suffocation. A cast sheep is also more at risk of being attacked by other animals, so the public need to stay informed on what to do if they find a sheep in distress.
A post by Echt Homes on Facebook shared a photo of a cast sheep before saying: "This is NOT a sheep resting! This is a sheep in serious trouble!! The sheep are now heavily pregnant and have a heavy winter wool coat. This can lead to them getting stuck on their backs and eventually die."
"If you find a sheep like this, grab a good handful of wool and turn it around. If possible keep it still for a few minutes, so it 'acclimatises'. If you can't get it to stand up, please inform the nearest farmer possible." According to the Working Sheepdog Website, the National Farmers' Union has advised members of the public to try and find a farmer before approaching the animal.
A spokesperson said: "We advise the public and those visiting the countryside to alert the farmer if they believe a sheep to be in distress. Under no circumstance should the livestock be approached, as this may cause the animal more stress."
Ahead of two bank holiday weekends we've taken a look at advice from the Government to consider if you are taking a trip to the countryside.
Advice for countryside visitors
Be considerate of livestock and wild animals
It is important to cooperate with people working in the countryside and any rules they might have for their land. You must always leave gates and properties as you find them and follow any instruction or signs you come across on your walks.
Making note on whether gates have been left open or closed can help keep animals safe and abide by the wishes of the farmers. It's important to not interfere with farm machinery, horses or livestock and if you find any animals in distress, try to alert the famer.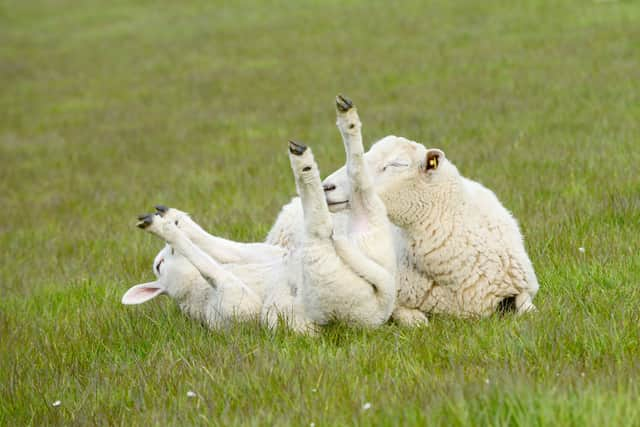 Give all animals plenty of space to ensure they do not get startled. Animal behaviour can be unpredictable, especially if they have babies and yourself or the animal could get hurt. It's also important not to feel livestock, horses or wild animals as it can cause them harm.
Be considerate of where you park
Travelling into the countryside can come with its own risk as country roads can be dangerous to people and wildlife. Drive carefully along rural roads and stay alert of any potential hazards.
When parking in the countryside ensure you are not blocking access to gateways or driveways and always leave access for emergency vehicles. You could even consider leaving your car at home and using public transport instead.
If walking on country roads without pavements, always walk facing oncoming traffic and follow any Highway Code rules.
Be courteous of others
When driving or cycling in the countryside, slow down or stop for horses, walkers and livestock and always give them plenty of room to ensure the safety of everyone involved.
Cyclists and horse riders should be respectful of walkers' but anyone walking in the countryside should take care not to obstruct or endanger them either. Cyclists must also give way to walkers and horse riders on bridleways.
Follow signs and keep to marked paths
Use the guidance of maps and local signs to make sure you stay on marked paths and do not walk on any restricted land. Stick to the path, even if it is muddy, unless wider access is available to protect any crops and wildlife.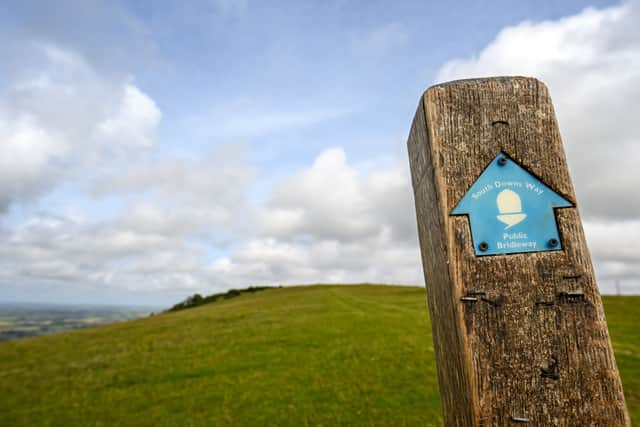 The countryside has its own signs and symbols that can be useful to learn before any visits. These signs can also help to identify routes for different users.
Take your litter home
Remember to take a bag to collect any rubbish and food waste to take home with you or use public bins. Litter can be dangerous to wildlife and wildstock and dumping rubbish is a criminal offence.
Always clean up your dog's poo and make sure to bag it up and take it home or put it in a bin as it can cause illness in people, livestock and wildlife.
Put dog poo into the provided bins and do not leave it around, even if your intention is to pick it up later. If you cannot find a dog poo bin, then take any bags home with you and use your own bin.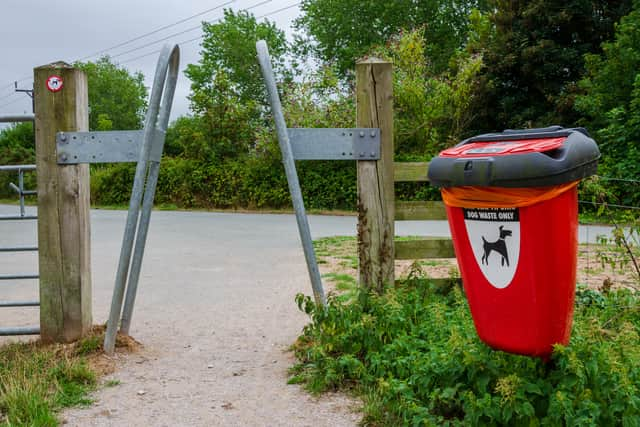 Always keep your dogs under control
Keep all dogs under control and ensure they stay away from wildlife and livestock. It is good practice to keep your dog on a lead around any animals and in sight if you are in an empty field.
In order to let your dog off its lead you should be confident that they will return when you call them and ensure they will not stray from the path where you have right of access. Knowing the rules for your area are important as local restrictions can apply during certain parts of the year, for example dogs being banned on beaches during the summer months.
It is important to be aware that a farmer can shoot a dog that is attacking or chasing livestock and may not be liable to compensate the dog's owner. If you feel threatened by livestock or horses, let your dog off the lead, as it will make it easier for you to both reach safety.