What weather can we expect in Bucks this Christmas?
Claire Jones, forecaster at MetDesk in Wendover, looks at what we can expect weather-wise this Christmas
Wednesday, 23rd December 2020, 9:52 am
Updated
Wednesday, 23rd December 2020, 9:56 am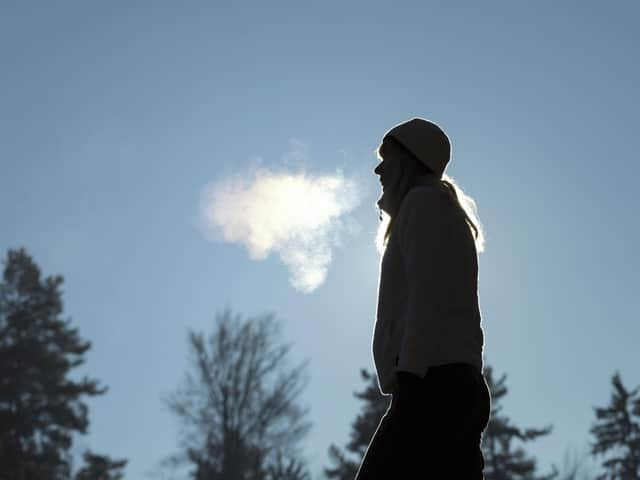 Christmas Day should have the perfect conditions for a crisp festive walk (photo: Shutterstock)
So the big question at this time of year is 'Will it be a white Christmas?' Unfortunately for Buckinghamshire the answer is no. However, we are expecting to see a change in the weather from Christmas Eve onwards.
The last week has seen mild and wet conditions with temperatures generally around or above the seasonal average. There has been bands of rain moving in from the Atlantic and scattered showers. However, as of tomorrow it will turning much colder and more settled with drier weather expected for time. So currently it looks set to be cold, crisp and dry on Christmas Day which will be perfect if you are planning on going out for a festive walk. The weather last year was similarly dry and bright, although temperatures were around 7C in Aylesbury. This year temperatures will be around 3-4C in the Aylesbury Vale. Although we wont be seeing lying snow on ground this year on Christmas day, it could be white at first due to frost as temperatures are expected to fall to around -2C overnight on Christmas Eve.
If temperatures only reach 3-4C as forecast, it would make it the coldest Christmas for 10 years. Christmas day has generally been mild the last few years, particularly in 2015 and 2016 when temperatures were 13C and 12C respectively. It was back in 2010 when there was a significant cold spell. Temperatures only reached 3C in Aylesbury on Christmas day. December 2010 was the second coldest December on record with many parts of the UK seeing lying snow on Christmas day. The dry weather is only expected to last until the 27th when wetter weather looks set to return but temperatures will continue to be on the cold side.
*MetDesk's weather app, great for tracking UK storms and heavy rainfall, is now available to download from Apple Store.