Weather expert predicts more rainfall in Aylesbury Vale this week as 'autumnal' July continues
Look out for more heavy showers this week
Watch more of our videos on Shots! 
and live on Freeview channel 276
Visit Shots! now
The distinctly autumnal July here in the UK continued over the previous week, with further spells of rain taking the monthly total in Wendover past 90mm through the weekend. This is in sharp contrast to the heatwave in southern Europe that we discussed last week, but even that doesn't compare to
some of the temperatures experienced in parts of the US during the same period.
Aptly named Death Valley in California is one of the hottest places on Earth. The even more aptly named Furnace Creek, located within Death Valley, holds the official record for the highest temperature recorded globally – an astonishing 56.7C (134F) back in 1913. This area was again the location of some incredible temperatures over the last week, comfortably surpassing 50C on multiple days, but not quite exceeding the all-time record.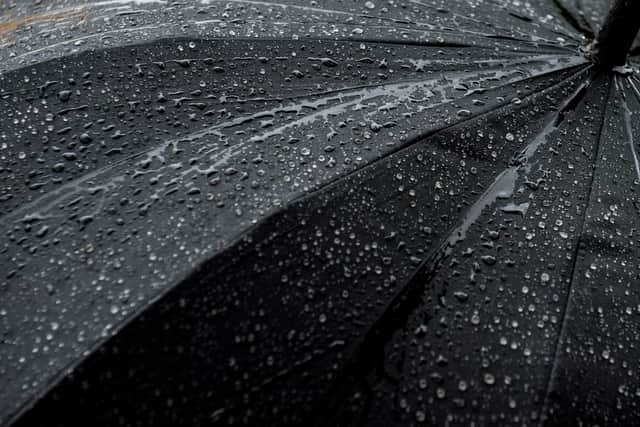 Death Valley owes its reputation of heat to several geographical factors. It is on the eastern side of a mountain range, and when weather systems push in from the west they are forced over these mountains and descend onto the other side. The descending air is forced to warm rapidly as it does so. In addition, Death Valley is the lowest place below sea level on Earth, nearly 200m below in fact.
Much like how it cools as you go up a mountain, the temperature increases as you go lower into the valley.
Buckinghamshire has been far from Death Valley-esque in recent weeks, and the unsettled theme looks likely to continue for the remainder of the week. An area of persistent rain will move in overnight tonight (24 July), with further heavy showers or longer spells of rain as we head into the weekend.
The Met Office issued 12 flood warnings in England and Wales yesterday, with certain areas expecting 70mm of rain.
Yesterday's forecast suggested the worst of the rainfall would be in northern areas with parts of Merseyside, Lancashire, Greater Manchester and Yorkshire likely to be hit. Other alerts were issued in Leicestershire and Middlesbrough.
Most notably excessive rainfall meant that play was suspended at Old Trafford, meaning the fourth Test between England and Australia was a draw, and the Aussies retained The Ashes.