High pressure will lead to more dry and warm weather conditions in Aylesbury Vale, says forecaster
Temperatures in Aylesbury could reach the low 20s this week
Watch more of our videos on Shots! 
and live on Freeview channel 276
Visit Shots! now
Over the past week or so the weather across much of the UK, including our region was dominated by an area of high pressure, also known as an anticyclone. As a result, the weather across the Aylesbury Vale stayed settled with plenty of warm sunshine by day and mostly dry, clear and cool nights.
Anticyclones are characterized by descending air, which leads to stable atmospheric conditions.
As a result, they often bring clear skies, allowing for plenty of sunshine and little cloud cover. The air tends to sink, inhibiting the formation of clouds. This can result in prolonged periods of dry and settled weather.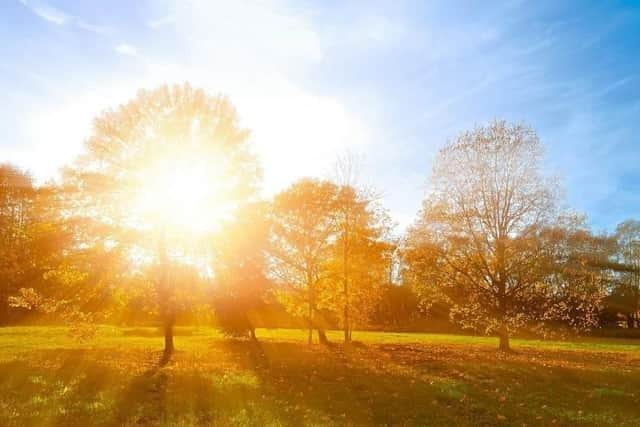 During the summer months, they can bring warm or hot conditions as the sinking air warms near the surface. In contrast, during the winter months, anticyclones can lead to cold and frosty conditions, particularly during the night and early morning when radiative cooling is most effective under clear skies.
This can also result in the development of mist and fog.
Anticyclones are characterized by their clockwise rotation in the Northern Hemisphere. In the UK, this means that winds tend to circulate in a clockwise direction around the high-pressure center.
However, the strength and direction of the winds can vary, depending on the position of the anticyclone.
Through the rest of this week, the weekend and into the following week, high pressure will remain in charge, maintaining the mostly dry and settled conditions across much of the UK with mainly light winds, these generally come from easterly directions.
There will be lots of sunshine around, albeit some cloudier conditions from the east are possible at times. Temperatures around, if not above average, peaking into the low 20s Celsius across our Vale under sunny skies.
In certain parts of the UK today (30 May) it is expected to be the hottest day of the year. The Met Office has predicted temperatures could reach 25C in some towns and villages in Scotland today.
A meteorologist for the Met Office, Rachel Ayers, said the hottest part of the UK will be the west of Scotland.