Protecting our countryside is a number one priority
Protecting our countryside and our agricultural land is my absolute top priority. The threats are multiple – HS2, housebuilding, solar 'farms' and now battery storage 'farms', writes Greg Smith Buckingham MP.
Watch more of our videos on Shots! 
and live on Freeview channel 276
Visit Shots! now
I will be brutally honest that I am sick to death of the volume of proposals and applications coming in to decimate our beautiful Buckinghamshire countryside further, most recently a 2,100 acre solar and battery proposal in the Claydons.
At a recent meeting I chaired for local parishes with the company behind the Rosefield Solar 'Farm', I was struck by the attitude of one of the Rosefield reps who seemed to propose that the countryside of the future needs to be radically different. I could not disagree with him more strongly.
Of course we need to diversify our energy mix, but that cannot and should not come at the cost of our food security and self sufficiency. Not least as solar isn't actually that efficient in terms of land use.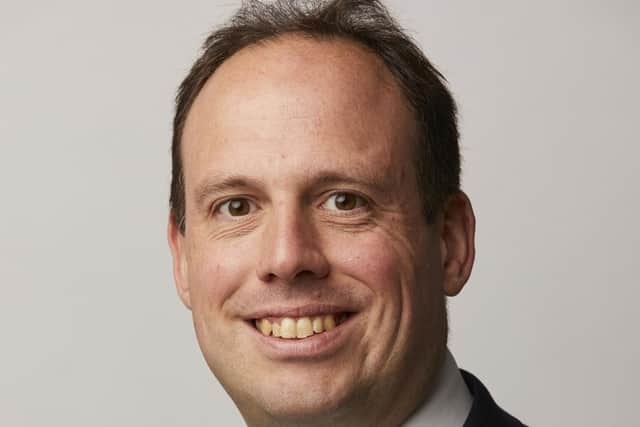 As we can see from the thousands of acres of solar 'farm' applications in our county alone they need a lot of land, something in the region of 2,000 acres for the energy for 50,000 homes.
Alternatively A single Rolls-Royce Small Modular Reactor (SMR) power station would occupy the footprint of just two football pitches and in order to power approximately one million homes. Why on earth wouldn't we go for the smaller land parcel option?
Last year I secured an important change to the new National Planning Policy Framework, locking in much stronger protections for land used in food production when it comes to development proposals.
That was consulted on earlier in the year and we are expecting the final new NPPF shortly.
Rest assured, I will not let go of this and make sure these vital protections come to be – for the sake of our countryside, our farmers and our national self sufficiency when it comes to food and energy.