Hundreds sign petition to save Aylesbury allotments after town council announces plans to turn site into cemetery
Many older members rely on the allotments for their only daily social contact, one resident has claimed
Watch more of our videos on Shots! 
and live on Freeview channel 276
Visit Shots! now
Hundreds of Aylesbury residents have signed a petition to save an allotment site in the town.
Aylesbury Town Council has given notice to members of the Tring Road Allotments group revealing plans to use the site as a burial ground.
As the allotments sit on ground owned by the town council, it is proposing to transform the site into burial space that could be used by the nearby cemetery.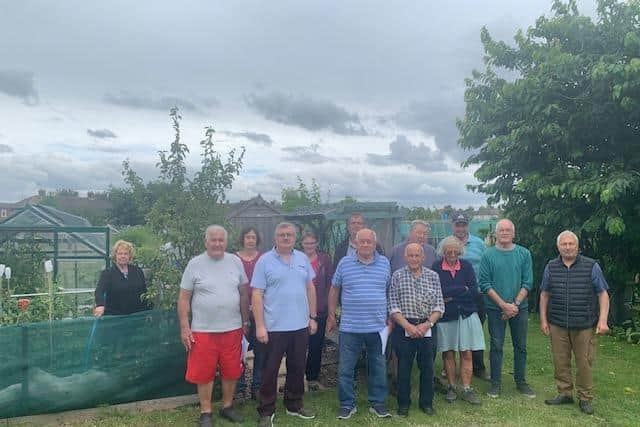 The town council states there is an 'urgent' need for more tombstone space in Aylesbury and that demand has been increasing steadily.
A spokesman for the council stated that this decision was not taken lightly and would prevent an early closure of Tring Road Cemetery.
However some members of the allotment group have raised concerns about how the loss of the allotments would affect the mental health of those who enjoy maintaining the area.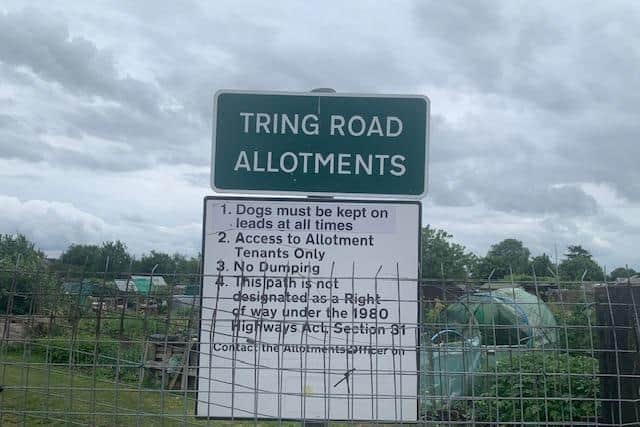 Arden Marshall, a retired psychiatric nurse who started the petition - which can be found online here - said: "For many this is where we come each day to see the people we consider our second family - Our Allotment Family.
"Some of these friendships were forged here over 40 years ago and some are very recent. Regardless, all members are welcomed with warmth and open arms and made to feel at home from the start.
"Some of our members have suffered bereavements and have healed their pain through these allotment friendships. For others it is the only regular daily social contact they have in their lives. Some care full time for elderly spouses or family members, some are going through or recovering from illnesses.
"Through all our struggles our familiar allotment family is there for us and have, in however small a way, been there on our journeys."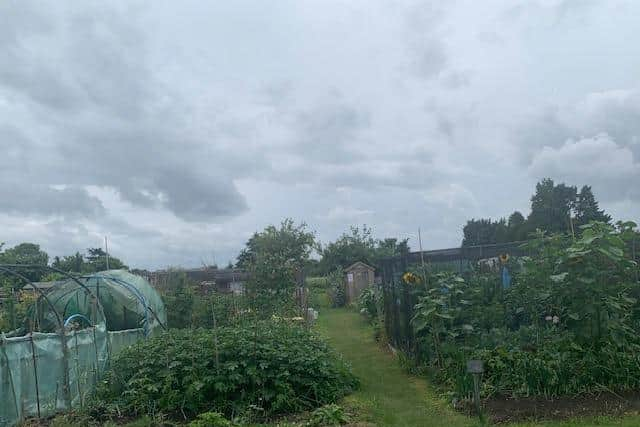 Roughly 100 people are members of the group which looks after the site, if the proposals are successful they will be evicted in 2024.
At the time of writing over 500 people have already signed Arden's petition in the first two days.
Aylesbury Town Council is inviting residents to raise their concerns at an open session at the town hall between 3pm and 7pm on 25 July. People can also contact council officials via email here to let their feelings be known.
A final decision will be made on the future of the allotments two days later at a meeting.
Six other allotments do exist in Aylesbury, but Arden believes some senior members of the group would find using a new garden area too "radical" a change.
An Aylesbury Town Council spokesman told The Bucks Herald: "This proposal has not been taken lightly and we do not underestimate the impact that this decision has on those residents affected by it.
"The land off Tring Road was purchased in 1934 by the then council to be used for the cemetery and it is now required to enable the town's residents to bury their loved ones in the future and prevent an early closure of that cemetery.
"Aylesbury may be expanding rapidly, but the actual Parish of Aylesbury which the town council is responsible for as the Burial Authority remains the same and there is now the need to use this land as explained in the correspondence to those allotment garden tenants currently using the land.
"The town council welcomes further discussions with anyone who has concerns, and has organised both a drop-in session and direct contact points for all those allotment holders affected.
"We continue to proactively look for, and will consider the purchase of additional land for allotment gardens where we are able to do so. With a number of allotment sites across the town we understand the value of having allotments and the positive impact this has on those who tend them."