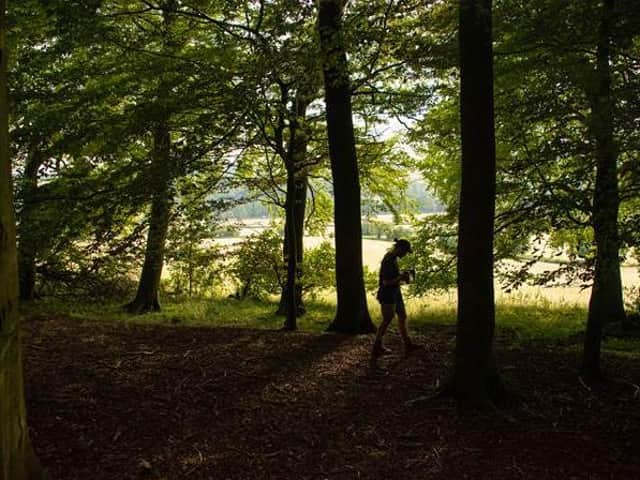 Jones Hill Woods
Nearly half of the wood said to have inspired Roald Dahl to write Fantastic Mr Fox will be destroyed for HS2 this autumn.
And with increasing questions about the rail scheme going over budget, and whether there is even a need for capacity on the railways post Covid, The Woodland Trust and many other campaigners and organisations are calling for a rethink.
The HS2 scheme will have a devastating impact on the Aylesbury Vale, with homes, businesses and important wildlife habitats scheduled for destruction.
Roald Dahl was a regular visitor to Jones Hill Wood, near Wendover, where some 0.7 hectares of the 1.8ha site – home to bats, badgers, tawny owls, bluebells, dog's mercury, dog's violet, primroses and of course foxes - will be dug up.
A spokesperson for The Woodland Trust, said: "Jones' Hill Wood is dominated by beech trees with an understorey of mostly holly.
"The dense canopy of beech provides a unique setting which allows for moss and shade tolerant plants to thrive in the open glades between the trees. The carpets of beech nuts on the woodland floor provide a particularly satisfying crunch as you walk through this ancient wood.
"It is one of 20 ancient woodlands across Buckinghamshire, Northamptonshire, Warwickshire and Staffordshire totalling 19.45 hectares that HS2 contractors will attempt to translocate from 1st October. Translocation is the moving of woodland soils from one place to another in the hope that the woodland will re-grow but there is very little evidence of its success. Natural England guidance clearly states that an "ancient woodland ecosystem cannot be moved". It is therefore not an appropriate alternative to conservation in situ."
The Bucks Herald has led the HS2: Enough Is Enough campaign and on behalf of the vast majority of Aylesbury Vale residents is campaigning for an end to the destruction.
Editor Hayley O'Keeffe said: "It is no mistake that this area includes areas of outstanding natural beauty, and the fact that a not-needed and ill-thought-out scheme such as this should be able to destroy them forever is horrific.
"Post coronavirus, and with many people getting into nature more and more during lockdown, the impact that these works are going to have will have become far more evident to far more people. And the vast majority of people in this area are opposed to the scheme.
"The earth is facing a climate emergency, and the last thing we need is more of our natural world being lost to wasteful and polluting infrastructure. The fact that fewer people than ever before will be travelling on the trains seems to have escaped the Government. We are calling for a serious rethink, because to continue is madness."
You can join the HS2: Enough Is Enough campaign Facebook group by clicking HERELuci Ryan, lead policy adviser for infrastructure at the Wildlife Trust, said: "Just over half a hectare of one wood might not sound much but every inch of soil in an ancient woodland is precious.
"When you consider ancient woodland is irreplaceable, accounts for just 2.4 per cent of land cover in the UK, and is probably the richest habitat we have, this will be devastating for the myriad of species that rely on it for survival.
"We are in the midst of climate and nature emergency with Government saying it is committed to being the first to leave the environment in a better state than they found it yet HS2's wilful destruction of these vital ecosystems suggests otherwise.
"On top of that the removal of part of Jones Hill Wood is a literary loss. It's culturally significant, the stuff of childhood memories. Millions of children and their parents have been captivated by the story of Fantastic Mr Fox and his friends the badgers, moles, rabbits and weasels with whom he shares the wood. The story of course will live on. The wood, however, will not."