Tring teenager walks 72.5 miles over seven days in full military kit to raise hundreds for charities
The 19-year-old is supporting Teenage Cancer Trust and Models for Heroes
Wednesday, 16th June 2021, 3:26 pm
A teenager from Tring has raised over £900 for two charities by walking 72.5 miles over seven days.
Teenage Cancer Trust is a cancer care and support charity that exists to improve the cancer experience of young people aged 13 to 24.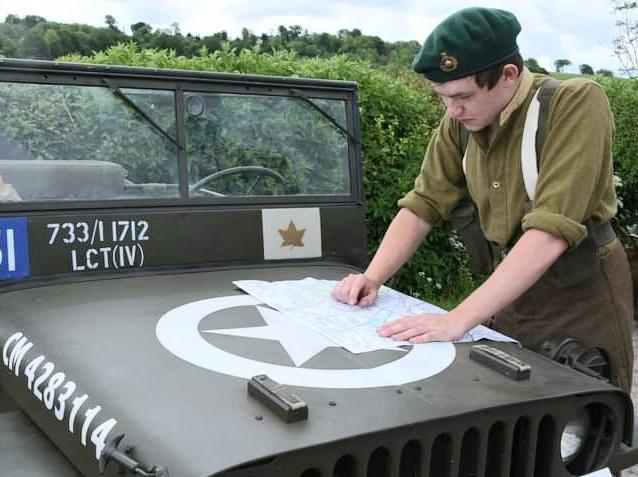 Stuart has raised over £800 to split between two charities
Models for Heroes support the Armed Forces and Emergency Services personnel in the UK, the organisation improves the lives of the country's bravest by providing a meaningful activity that promotes well being, skill development and social interaction.
The 19-year-old organised a walk every day for seven days from his home in Eight Acres, Tring to Ivinghoe Beacon, wearing full World War Two combat uniform including hobnail boots and carrying a full authentic, heavy back pack.
Stuart started his challenge on Sunday, June 6, the anniversary of D-Day.
He said: "I chose that week as it coincided with the D-day landings, I did all the walks in full military kit.
Stuart walked in full military kit
"It was very tough, very hot, but I got through it safely and managed to raise over £900 to split between the charities.
"Both of the charities are very close to my heart, one of them is a veterans charity and some of my older family members were in the armed forces, so I wanted to support the work they do.
"Models For Heroes provide models and modelling tools to veterans in rehabilitation or recovery.
"I chose Teenage Cancer Trust because a lot of people I know and love have been affected by cancer, and the charity has been a huge help to them."
Sandra, Stuart's mum, said: "He has raised an astonishing total of £920 through his JustGiving page, which he is keeping open for a few more days.
"He found the walks hard at times (mainly because of the heat) but was determined to finish.
"We are extremely proud of him and so grateful for the support and encouragement of friends, family and complete strangers who have helped to raise this tremendous amount."