Three arrested at anti-HS2 protest camp in Denham
Police and the National Eviction Force attended a HS2 protest in Denham yesterday and three activists were arrested.
Wednesday, 20th November 2019, 1:57 pm
Updated
Friday, 22nd November 2019, 10:35 am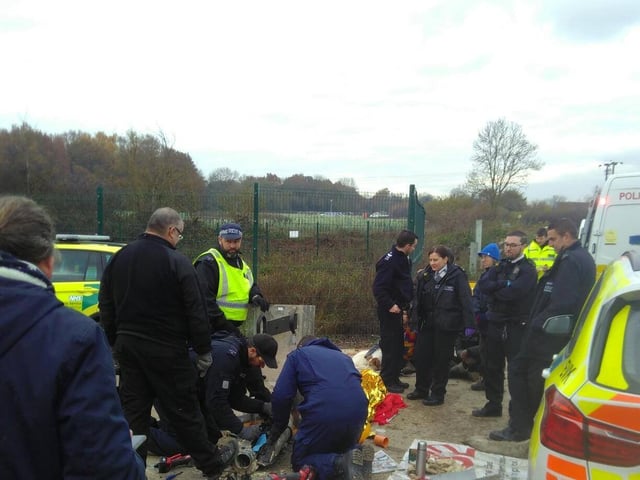 Police at the Harvil Road site
Protestors from the Wildlife Protection Camp at Harvil Road said they were taking action to try and prevent the 'illegal pollution of the EU protected water zone by test pile driving by HS2'.
They say that HS2 are preparing to yet again drill into the aquifer adjacent to the landfill at Denham.
Campaigner Elizabeth Cairns, said: "People need to understand what is at threat here and take action to stop this project now.
Police at the Harvil Road site
"Many of the people that form the camp have been campaigning for years in an attempt to Stop HS2 breaking the law and get this project stopped but the government is not listening.
"Once we pollute this water, lose our chalk streams and destroy these rare habitats there is no going back."
The Harvil Road Wildlife Protection Camp was formed in 2018 by activists committed to protecting the Colne Valley and the ecological diversity there from destruction at the hands of HS2.