Thames Valley Police's county line drugs operation appears in Channel 4 Dispatches documentary
County lines drugs gangs were the subject of current affairs programme Dispatches last night, and Thames Valley Police's work to tackle the problem was featured front and centre.
Friday, 15th November 2019, 9:47 am
Updated
Friday, 15th November 2019, 9:48 am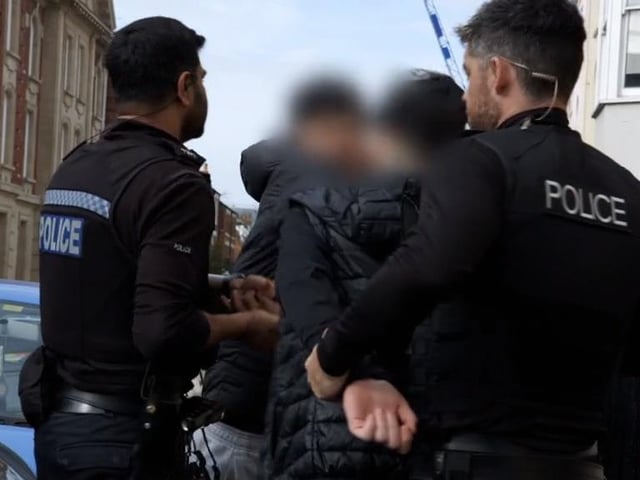 A scene from the Channel 4 Dispatches documentary
'Britain's Child Drug Runners' shows police officers and social services working together in tackling the exploitation of vulnerable children to transport drugs in Oxford, Banbury and the surrounding areas. Thames Valley has also been working hard in the Aylesbury Vale to combat this problem.
The documentary aired last night (November 13) and can be watched on demand here: https://www.channel4.com/programmes/britains-child-drug-runners/on-demand/68368-001Detective Chief Inspector Lewis Prescott-Mayling said: "County drug lines have a horrifying impact on children, their families and the community around them. We are pleased to be able to bring this to light through our involvement in this documentary.
"This is not an issue that is seen in Oxfordshire alone. County drugs lines affects towns and cities across the Thames Valley area and the UK. By working closely with social services and local organisations, we are determined to ensure that these crimes are stopped and vulnerable children are protected."
Following the airing of the documentary, Thames Valley Police will be hosting an online Q&A Engage session on the documentary and county drug lines on Thursday 21 November between 6 and 8pm.
This will provide an opportunity to ask any questions raised by the documentary, which can be answered by our officers. Please check the Thames Valley Police social media channels in the coming week for further details of how you can get involved. The Engage site is available here: www.tvpengage.co.uk