Teacher who lives in Wendover guilty of having sex with 15 year-old pupil
A teacher at a school in Buckinghamshire has today been found guilty of having sex with a 15-year-old pupil.
Thursday, 28th January 2021, 3:21 pm
Updated
Thursday, 28th January 2021, 3:24 pm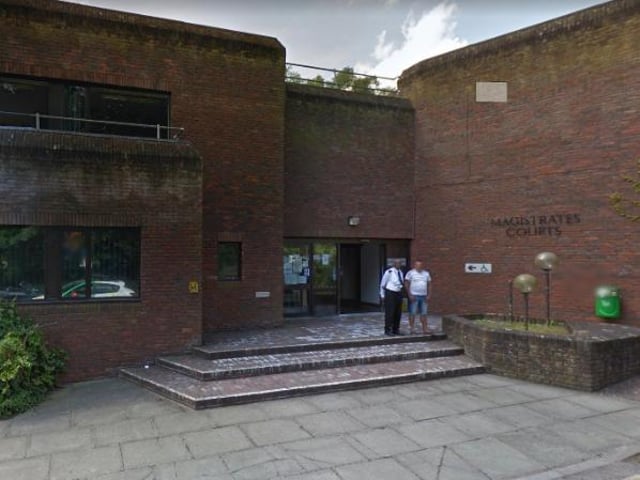 File photo, Aylesbury Crown Court
Having borrowed the then 15-year-old's phone, Kandice Barber, 35, added her Snapchat profile to his account and used this social platform to send messages to the teenager which soon became sexual in nature.
Barber, of Wendover asked to meet the teenager outside of school and on one occasion took him to a field, where they had sex.
She continued messaging the teenager for the next few months, sending him inappropriate images and a video of herself committing a sexual act.
When rumours began circulating at school, Barber warned the teenager that if he "snaked" on her, she would take him down with her.
On first being confronted by the headmaster, both Barber and the teenager denied the relationship. However, when the headteacher later obtained an inappropriate photo Barber had sent to the boy, he admitted to what had gone on and the matter was reported to the police.
Barber continued to deny what she had done, saying the victim had pursued her and she had not had sex with him. However, message exchanges between Barber and the teenager made it clear she had initiated contact and even suggested booking a hotel room for the boy's 16th birthday.
Screen shots taken by the pupil of images sent on Snapchat by Barber also provided further evidence of the relationship. Additionally, several friends and colleagues confirmed they had seen the messages Barber had sent to the teenager.
Jennie Laskar-Hall of the Crown Prosecution Service, said: "Barber used her position as a teacher and as a trusted member of the community to abuse a teenage boy in her care.
"The messages were crucial to our case as they showed Barber had initiated contact with the teenager and pursued him, even threatening him when the school investigation began.
"Denying what she had done, Barber has forced the teenager and his family to go through a trial, and I want to commend him for providing the vital evidence we needed to secure today's conviction."
Today at Amersham Law Courts, Barber has been found guilty of one count of causing or inciting a child to engage in sexual activity.