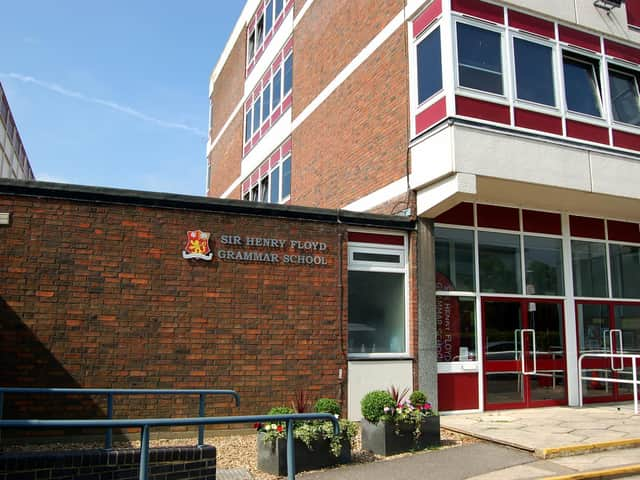 The money will fund heating upgrades following the schools successful Condition Improvement Fund bid.
The money will fund heating upgrades following the school's successful Condition Improvement Fund bid.
The Sir Henry Floyd has been allocated its share of £560 million Government investment announced by the Prime Minster last month as part of his New Deal for Britain.
The cash will expand classrooms, upgrade facilities and improve the education of children across the whole country, including in Bucks.
The money will ensure schools have well-maintained facilities to provide students with safe environments that support a high-quality education and brings the total allocated to improve the condition of school buildings to £2 billion this year.
This is on top of the £14 billion injection into the school system over the next three years.
Local schools in and around Aylesbury have played their part in responding to coronavirus, ensuring their doors remained open for the children of essential workers – who have kept
the NHS, public services and economy going throughout this crisis. In September, schools across England will safely reopen their doors to all pupils.
Commenting, Rob said: "I am delighted that the Sir Henry Floyd has been successful in its funding bid for heating upgrades.
"As we exit lockdown we must focus on getting children back to school. These upgrades will help ensure that local children have the facilities they need to thrive throughout their time
"I wholeheartedly support the Government's continued work fulfilling our manifesto promise of investing in and improving schools and I'm delighted that Sir Henry Floyd pupils
will benefit from this first wave of funding."
Education Secretary, Gavin Williamson said: "Investing in our school and college buildings helps create modern environments that lend themselves to great teaching, making sure every child has the opportunity to fulfil their potential.
"We have worked at great speed to release this additional £560m of condition funding to schools for projects this year to kick-start the economy and get the country moving again following coronavirus.
"This funding brings the total allocated to improve the condition of our school buildings to £2 billion this year, and paves the way for our new transformative ten-year school building programme starting later this year with over £1 billion funding for the first wave of 50 schools."