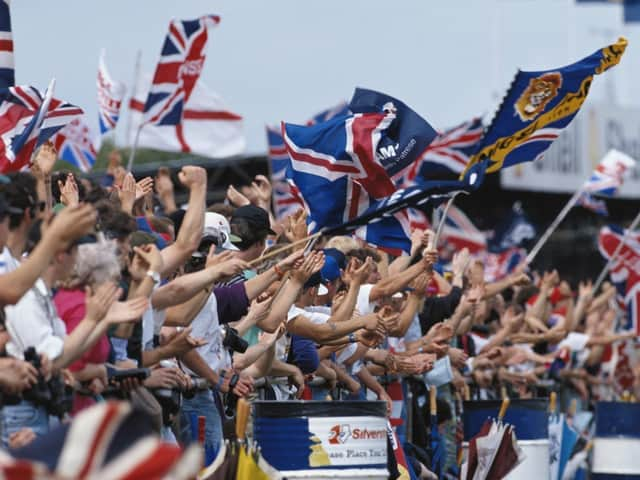 Buckinghamshire Local Enterprise Partnership(Bucks LEP) said they were 'absolutelydelighted'
Buckinghamshire Local Enterprise Partnership (Bucks LEP) said they were 'absolutely delighted' by the Culture Secretary's announcement to allow selected sporting events and production on film and television to get underway safely.
For Buckinghamshire this includes world renowned Pinewood Studios and Silverstone.
Andrew M. Smith, Chair of Buckinghamshire Local Enterprise Partnership, said: "We are delighted the Government's has listened to our request to allow selected sporting events such as the British Grand Prix at Silverstone and production on some of the biggest film and television productions at Pinewood to get underway safely this summer, which will be a major boost for our county and local economy."
Andrew added: "Film and the Formula One are key contributors to the UK's prosperity and will be a vital part of the post pandemic recovery both nationally and locally."
This announcement means film production can recommence at Pinewood Studios, including the filming of Universal's Jurassic World: Dominion, which is being filmed at various locations in the county – Buckinghamshire being one of the top locations for filming in the UK.
The relaxing of measures for sporting events in England means that Silverstone, in the year of the 70th anniversary of the British Grand Prix, will be able to stage races on 2nd and 9th August. In addition, the Bucks LEP supported Silverstone Experience will be reopening this month on 20th July.
Formula One and film and high-end television (HETV) industries, are key economic sectors in Buckinghamshire as highlighted in Buck's LEP Local Industrial Strategy and its Local Industrial Recovery Strategy.
The Formula One (F1) sector and its supporting high-performance engineering industries are based in North of Buckinghamshire, with the Bucks LEP Silverstone Enterprise Zone clustered around the Silverstone Circuit. Our national motor racing stadium, Silverstone, sees its very survival as being directly linked to the staging of the two Grand Prix behind closed doors that the championship seeks to run this summer.
The UK film and HETV industries are a crucial part of the UK's world leading creative industries and are huge contributors to the economy. Buckinghamshire's creative sector is world-renowned with the highest proportion of employment in this sector in the UK with over 17,300 jobs across 4,430 businesses – supporting the local economy and the delivery of the Government's Industrial Strategy.