The show will go on for Aylesbury's Rotary Santa Float after firm steps in to save the day, everything you need to know including dates, times and locations.
The Rotary Club of Aylesbury Hundreds Santa Float will be out in force again this year, after a kind-hearted firm stepped in when the float's towing vehicle was written off.
Thursday, 14th November 2019, 12:44 pm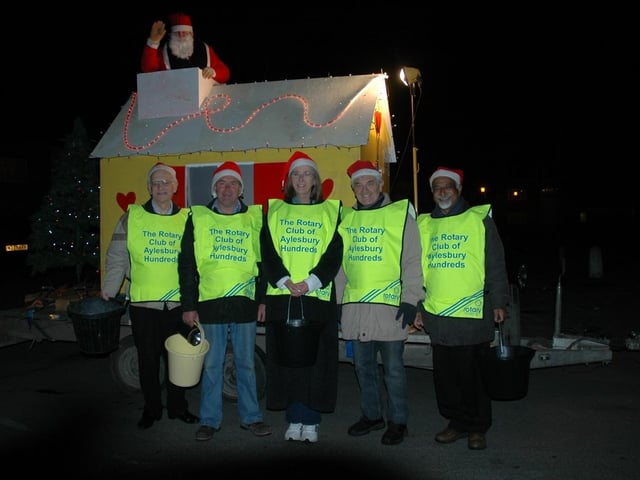 The Rotary Club of Aylesbury Hundreds Santa Float
Following a very successful appeal for a tow vehicle for the Santa float, Father Christmas is now fully mobile thanks to Sportif Citroen of Aylesbury.
Charles Chaney of the Rotary Club of Aylesbury Hundreds, said: "They will be loaning Aylesbury Hundreds Rotary Club a towing vehicle for the three weeks of Santa's visits to the children of the town, which start on December 6th.
"The club is deeply grateful for this generous offer following the write off of the previous vehicle."
Here is a full list of where the Santa Float will stop in the run up to Christmas...
Friday 6th Prebendal Farm
Monday 9th Fairford Leys 1 – Gt. Meadow Way (North)
Tuesday 10th Fairford Leys 2 – Gt. Meadow Way (South)
Wednesday 11th Watermead – (North)
Thursday 12th Kingsbrook /Oakfield (New route)
Friday 13th Broughton Avenue
Monday 16th Bedgrove 1 Welbeck Ave. – Aston Clinton
Wednesday 18th Bedgrove 2 Limes Ave. – Regent Road
Thursday 19th Elm Farm South
Friday 20th Bedgrove 3 Ambelside – Langdon Ave
Monday 23rd Tesco static on Broadfields Site