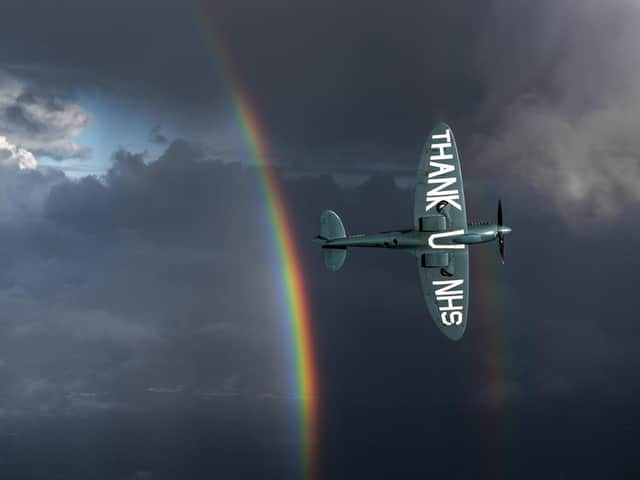 The Spitfire in full flight
The public are able to nominate one person who they feel has supported their community during the Covid-19 pandemic, from a loved one to a kind neighbour, a close friend to community hero, the public can now thank them with this special gesture.
In return for their donation, the nominated name will be one of the 80,000 to be written on the Spitfire.
As the names are added, the UK will be able to watch this extraordinary visual spectacle unfold.
All the money made from the nominations will be donated to NHS Charities Together to support the incredible people within the NHS who have been the nations heroes throughout this pandemic.
The aim is to lift the spirits of those across the UK, whilst also thanking the hospitals, communities and individuals who have been at the forefront of getting the country through the pandemic.
This Spitfire was specifically built and used for photo reconnaissance during the conflict, carrying cameras instead of weapons.
It was also flown and air-raced by the famous female ATA pilot Lettice Curtis.
The public will be able to view progress updates and carefully planned local flight routes via the Aircraft Restoration Company Instagram & Facebook & website.