New radio station for Buckingham, Brackley and Bicester 'staggered by community response'
Presenters to celebrate first anniversary on Sunday with special birthday shows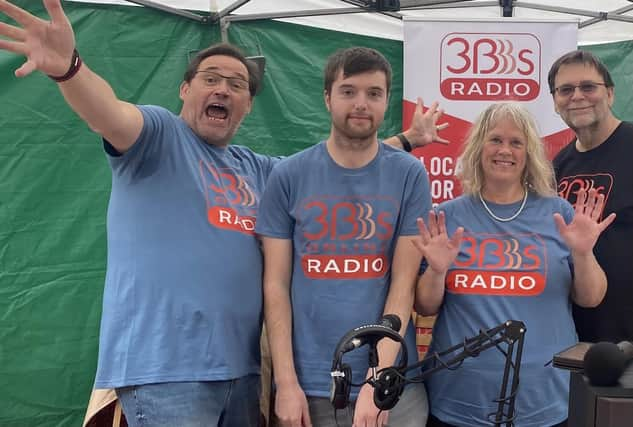 The new community radio station for Buckingham, Brackley and Bicester is celebrating its first birthday on Sunday (October 1).
To mark a year of broadcasting by 3Bs Radio there will be a set of special birthday shows from 8am to 2pm.
The station has already managed to win a radio licence to go digital, which will cover the whole 3Bs area, by working in partnership with other regional stations. In the next 12 months the aim is to offer digital as well as online broadcasting.
Based on figures up to now the forecast for the first year is around 90,000 listeners.
Founders Keith Lewis, of Steeple Claydon, and Dave Watts, of Brackley, began with eight presenters and now there are more than 24, covering a huge range of genres including rock, jazz, indie, garage, 60s, 70s and 80s music.
There is a new lower league football show and live commentary of Brackley Town matches. There are presenters hosting live musicians and interviews with local community figures.
A highlight was broadcasting the whole of the one day Buckingham Bandjam Big Bash music festival live last month.
There have also been successful outside broadcasts and podcasts including Buckingham Country Show, Fritwell Front Row, The Towersey Festival, Winslow Farmers Market and Buckingham Literary Festival.
Founder Keith said: "I have been absolutely staggered by the fantastic response from the community.
"We've welcomed so many presenters from Brackley, Buckingham and Bicester. We are really pleased to be keeping the community entertained and informed and love being invited to do outside broadcasts at community events.
"However, although we are very excited about going digital we are a not for profit organisation run by volunteers.
"We are hugely grateful to those who are sponsoring us but do need more sponsorship and funding. If anyone can help us please do get in touch.
"We also really need volunteers for all roles at the station, presenting and technical. Contact us if you would like a shout out on Sunday's show celebrating our first birthday."