New Aston Clinton Scout hut to be dedicated to memory of Ollie Gardiner
Aston Clinton Scouts have been in the village since 1908 and have always aspired to have their own headquarters.
Friday, 22nd November 2019, 10:29 am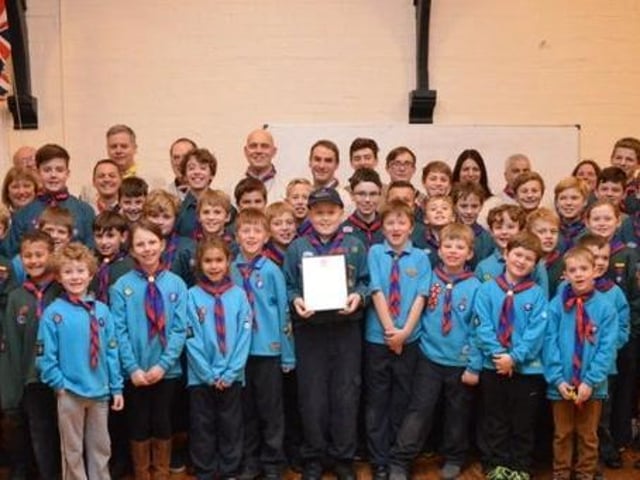 Ollie with the Scouts group
There have been several previous attempts to build a hall but they never came to fruition.
The Scouting Group have had a team working for 2 years trying to secure a suitable site, and now they just may be in luck!
The parents of Ollie Gardiner have donated a 'significant sum' to the scouts, in a wonderful gesture to Ollie's old scouting group.
The new hut will be named Ollie's Hall.
Ollie was involved in the Aston Clinton Scouting Group and he was in the cubs.
Nigel Pinder, the Assistant Section Leader said: "We have secured the gift of some land from Professor & Mrs Peile in Aston Clinton and in partnership with Laxton Properties are seeking to obtain all the necessary permissions to allow us to build a hall.
"The plot is part of a larger paddock that already has planning permission for 4 large detached houses and the provision of a hall will result in a reduction in the size of the
"We need to gain permission from Bucks County Council (BCC) to access the site across their land from London Road and for them to release an old restrictive covenant on the land
to enable us to build this community asset.
"Along with Ollie's contribution, funds from the group and a charitable donation pledged by Laxton Properties we already have around £70,000 available to kick start the project.
"We already have the full support of Aston Clinton Parish Council, Buckland Parish Council and local Ward Councillors Mike Collins and Carol Paternoster for this important project and
look forward to engaging with BCC in order to seek agreement with them to allow delivery of this exciting project!"