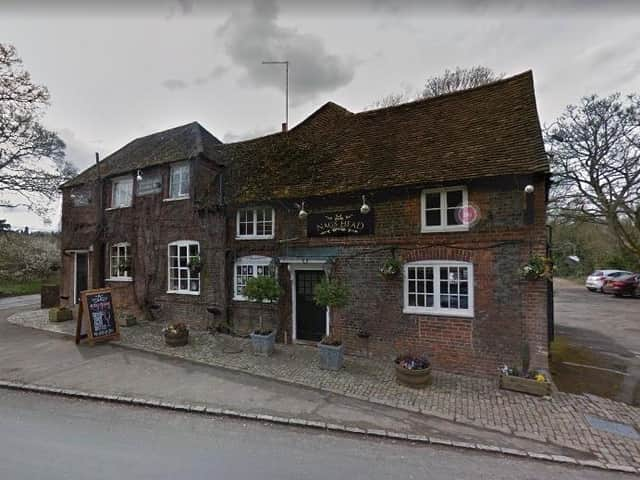 The Nags Head pub and hotel in Little Kingshill, Great Missenden
The Nags Head pub and hotel in Little Kingshill, Great Missenden has applied to transform part of its venue to include several new bedrooms with en-suite bathrooms – and to convert the outdoor drinking area into parking spaces.
Approval of the application is subject to certain conditions, including conservation of the 15th Century country pub and hotel in the Chilterns.
The site, which is within the Green Belt, Chilterns Area of Outstanding Natural Beauty (AONB), is also adjacent to a conservation area.
The application will be considered at the East Buckinghamshire Area Planning Committee, on August 25.
The application seeks to:
Demolish an existing two-story extension;
Build a replacement part two, part single-story rear/side extension;
Construct a separate building for additional hotel rooms;
Extend the existing car park
Internal alterations and any associated landscaping are also proposed.
Any alterations made to the existing building would be to expand the pub kitchen and food storage capacity, while creating space upstairs for bedrooms with en-suite bathrooms.
While a proposed detached outbuilding would comprise six bedrooms with en-suite bathrooms.
Alterations to the pub garden would make way for 27 parking spaces, including two disabled bays, with access to London Road.
A cycle stand is also proposed.
Prior planning applications for changes to the existing building to incorporate nine new bedrooms, a kitchen, as well as an extension to the dining room and food store were refused on grounds they were "disproportionate", and also inconsistent "with the conservation of the listed building".
Committee members will convene to consider the development's:
Impact on the openness of the Green Belt;
Its effect on the character and appearance of the AONB;
Its impact on the Grade II Listed building and nearby conservation area; and any parking and/or highway implications
Councillors John Gladwin and Don Phillips both "called in" the application for committee consideration.
Great Missenden Parish Council "support this application to provide additional much needed hotel accommodation in the parish, subject only to the planning authority being satisfied that the parking provision on site is adequate for the property if extended as proposed, and that there is adequate provision for disabled access."