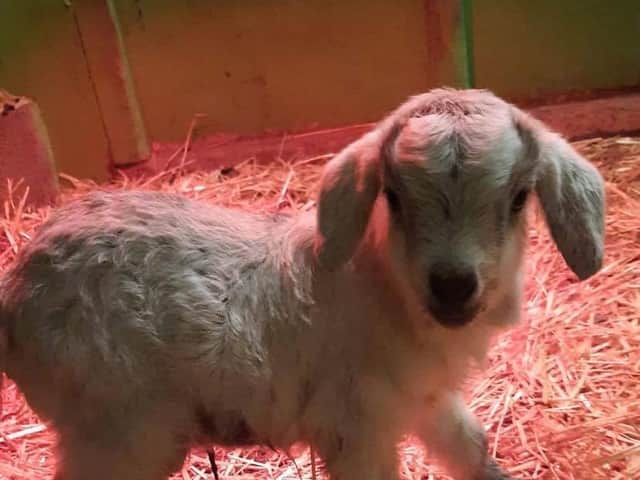 Hercules the pygora goat, the latest addition at The Bucks Goat Centre
Hercules was welcomed into the world by his mum Star, an angora goat, in the early hours of Easter Saturday, and is the first pygora goat to be born at the centre.
Pygoras are a popular breed of goat in America, and are a cross between the pygmy and angora breeds.
On Saturday lunchtime head keeper Anthony launched a Facebook live event on the centre's page so that regular visitors who are missing the centre could be kept up to date with the good news.
Anthony said: "Hercules is a good strong name and we all need a bit of strength during these really difficult times."
Like all other Vale attractions the Goat Centre has been forced to close due to covid-19, and this has led to a financial emergency and a public appeal for donations to help feed the goats.
During the broadcast Anthony thanked everyone who has donated so far, and promised that all of the funds would go directly to the animals.
If you would like to donate to help Hercules and his friends click HEREMore baby goats are expected to be born at the Stoke Mandeville centre over the next few days, and bosses will continue to update their Facebook page with the latest.
Owner Ruth Gaisford said: "Hercules is doing great full of life and getting lots of hugs from us. He is such a welcoming addition to our farm at this time, staff are finding it hard solo working so he's a little ray of sunshine at this time.
"We can't wait to reopen so our visitors can meet him and some new additions that have not been born yet."