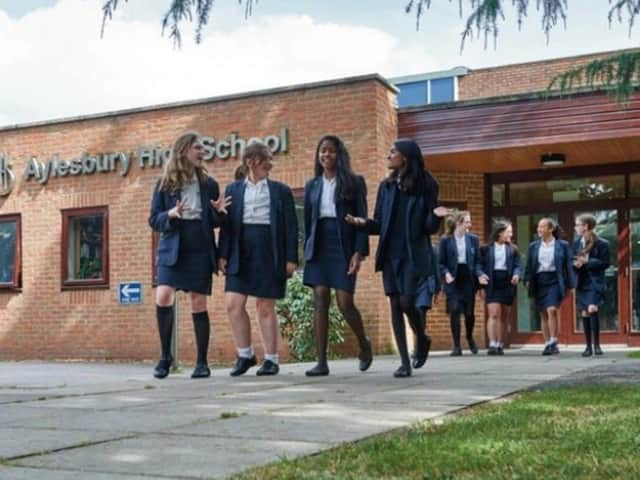 Aylesbury High School file photo - taken before social distancing
Aylesbury High School staff and students are celebrating after a great set of results despite the pandemic restrictions.
A spokesperson for the school said: "Well done to our Year 13 for the way they have navigated the very different, and at times turbulent, journey to the much anticipated A-level they received today.
"Our students should be proud of their consistent work over the 18 months prior to the lockdown, and their commitment to further study during that period. It is on this bedrock that results have been calculated.
"We are supporting students through the UCAS process, working with parents, students and exam boards to ensure the best possible outcomes for all our students, including appealing grades where appropriate. We are also making plans for the Autumn series of exams for those that choose to take them."
Headteacher, Giles Scoble commented: "I have a belief that 'qualifications give options' and we hope that these results will allow our students to progress to the next steps of their exciting journey, whether that be university, apprenticeships or the world of work.
"I would like to personally thank the staff for their professionalism and integrity during this process, and the parents and students for their patience, resilience and support throughout.
"Finally well done to our 2020 Leavers for their academic successes and for all our families my best wishes going forward. Whilst we have only 'borrowed' these bright young women for a short time, we hope that they remain in touch as members of our alumni."